Beer and traditional Bavarian attire: it's time for Oktoberfest. While many festivals start at the end of September and run through early October, Washington's most iconic Oktoberfest in Leavenworth runs the first three weekends in October. And while you're dusting off your lederhosen and dirndl, and digging out your favorite beer stein, have you considered where you'll stay during the Bavarian festivities?
If you're really committed to Oktoberfest and have at least a passing interest in Leavenworth's many other festivals, a delightful European-style chateau might just be the thing. You couldn't ask for a home more befitting of the town's aesthetic. Situated on a beautiful ridge overlooking the lush Icicle Valley, this estate is fit for both everyday living as well as entertaining friends and family with plenty of indoor and outdoor gathering spaces.
Whether you're sipping a Kolsch on your second-story deck overlooking your gardens and into the Enchantment Mountains in the distance …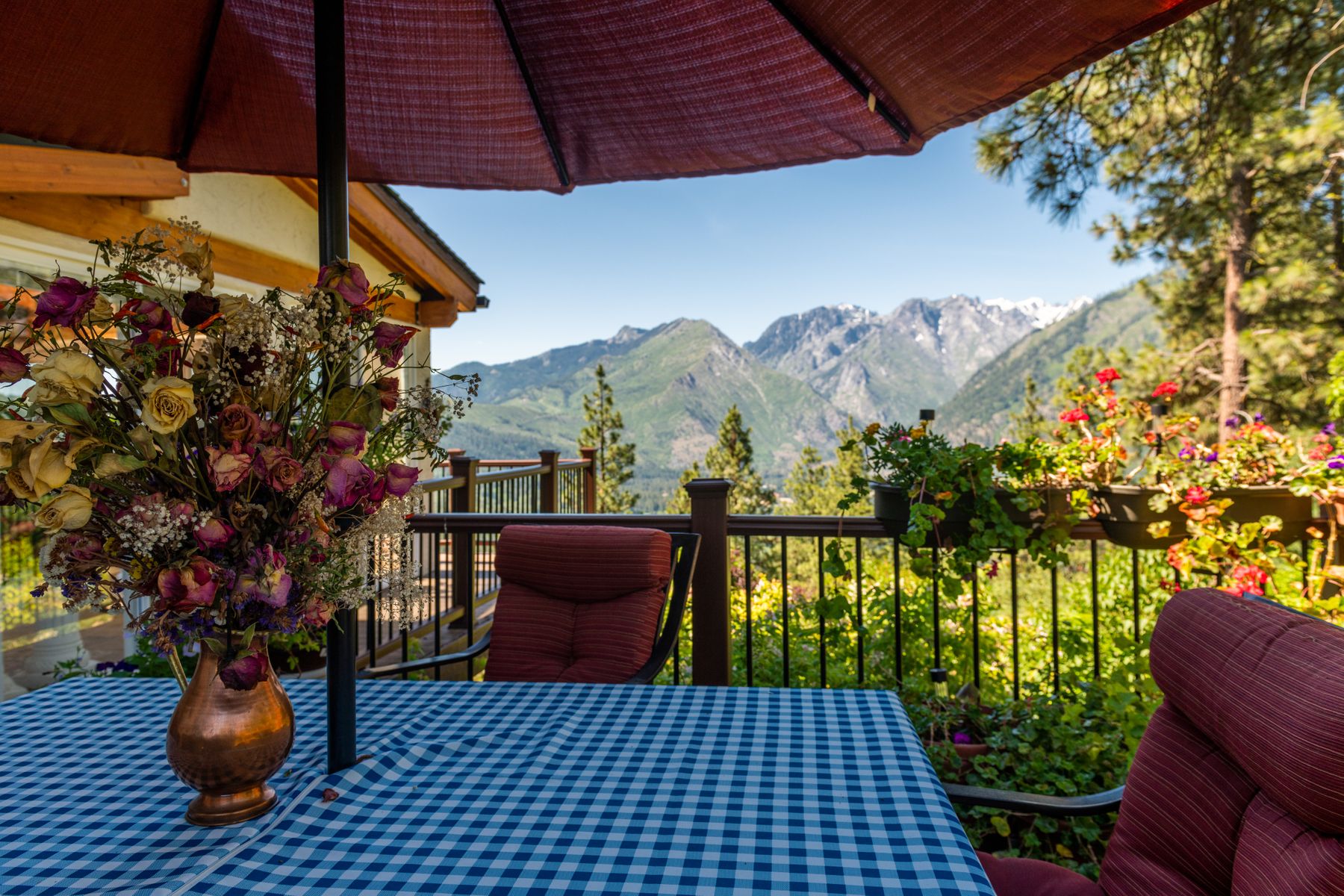 Or are gathering friends in your living room featuring floor to ceiling windows to prost with your altbier …
Are catching the last rays of autumn sunshine from your patio with a schwarzbier …
Want to cap off the evening with a cold pilsner and a quick dip in the hot tub …
Or after this whole Oktoberfest thing you need a break from beer, so head down to the wine cellar and pluck a favorite vintage from the shelves to enjoy dinner.
The wonderfully landscaped home sits on a 21-acre wooded parcel with world-class alpine views. You will never tire of the fabulous panoramic vistas from nearly every room, deck, and patio.
"This is the most surreal listing I may have ever worked on," says RSIR broker Brad Vancour, who represents the home. "It is a real storybook European Chateau and mountain top setting with views that are second to none. It's like being in a fantasy Disney movie there."
Just three miles from downtown Leavenworth, you'll always be a part of the celebration, whether that's Oktoberfest, Village of Lights and the Christmas Lighting Festival, Maifest, or one of the many other festivals that keep Leavenworth humming with excitement year-round.