DeLille Cellars was featured on Evening Magazine   this week, in anticipation of the upcoming Auction of Washington Wines. As the 2015 Honorary Vintner, DeLille further establishes itself as a leader in Washington's well-respected wine industry. Founded in 1992 by Charles and Greg Lill, Jay Soloff and respected winemaker Chris Upchurch, DeLille has been a visionary for over two decades, with a foundation in the prestigious Red Mountain AVA situated in the eastern corner of the Yakima Valley. Using fruit from their own vineyard in harmony with grapes from a select group of Washington's finest growers, they have created a world-class portfolio, which will be recognized in next week's events.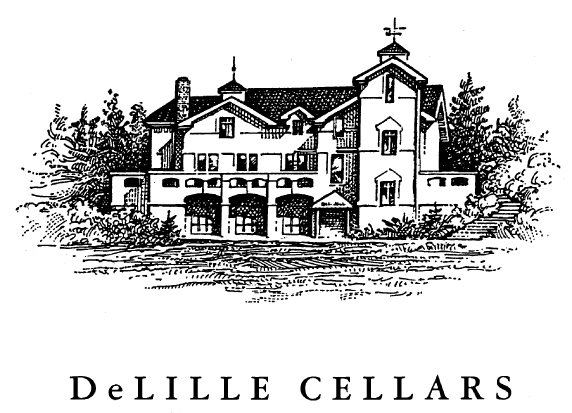 The auction, held at Chateau St. Michelle in Woodinville to benefit Seattle Children's Hospital, begins Thursday August 13th with a kickoff picnic to mix and mingle with over 100 winemakers from Washington. Friday marks the Winemaker Dinner Series, held in private residences and wineries around the sound, with a Winemaker Gala to bring the festivities to a close on Saturday.
The level of excellence these fabulous vintners offer is demonstrated by numerous recent accolades, including the 2014 Winery of the Year nomination by Wine Enthusiast Magazine, and Chaleur Estate Blanc in Wine Spectator's Top 100 Wines for two years running. Their iconic Red Mountain wines (Grand Ciel Cabernet, Chaleur Estate Red and Four Flags Cabernet) garnered 96, 95+ and 96 points respectively in the recent issue of Robert Parker's Wine Advocate. Further, DeLille is even soaring to "royal" heights, as Prince Albert II of Monaco requested their wines at the Monaco Foundation Awards and the King of Norway visited the winery earlier this year.
These are some of the many reasons we are privileged to share our Connoisseurs of Life Showroom with Maison DeLille, Kirkland's premier wine lounge. Operated by DeLille Cellars, it is the perfect place to sip on exquisite artisan wines by the glass or bottle while taking in city's vibrant atmosphere. Cheers to DeLille!