The Fiscal Times (FT) recently released their list of the 25 most livable cities in the U.S. and Realogics Sotheby's International Realty (RSIR) is thrilled that Washington state was represented 3 times with the inclusion of Kirkland (25), Olympia (20), and Bellevue (2)! As the article describes, the list was compiled using "an annual study from Livability, a marketing company that helps attract residents and businesses." FT outlined some of the characteristics that many of these cities share, including "strong local economies with big employers, the existence of major universities and other research institutions, and dynamic downtowns that provide residents with an array of dining, shopping and cultural experiences. Beautiful outdoors and recreational activities also popped up frequently."
In honor of these three gorgeous Pacific Northwest cities, RSIR highlights extraordinary offers in each of these areas below:
#25 – Kirkland, Washington
As FT writes, Kirkland made the list because it "offers a host of enviable features from a charming downtown to an abundance of trails and a dynamic economy. Residents enjoy pools, community centers, nearby wineries and fine restaurants." Many residents likewise enjoy a waterfront lifestyle, as this gated European style community offers a dock with a boat launch for an unparalleled waterfront experience. The home exudes elegance and prestige, from its tall ceilings and curved staircase to the two master bedroom suites with a lake facing balcony.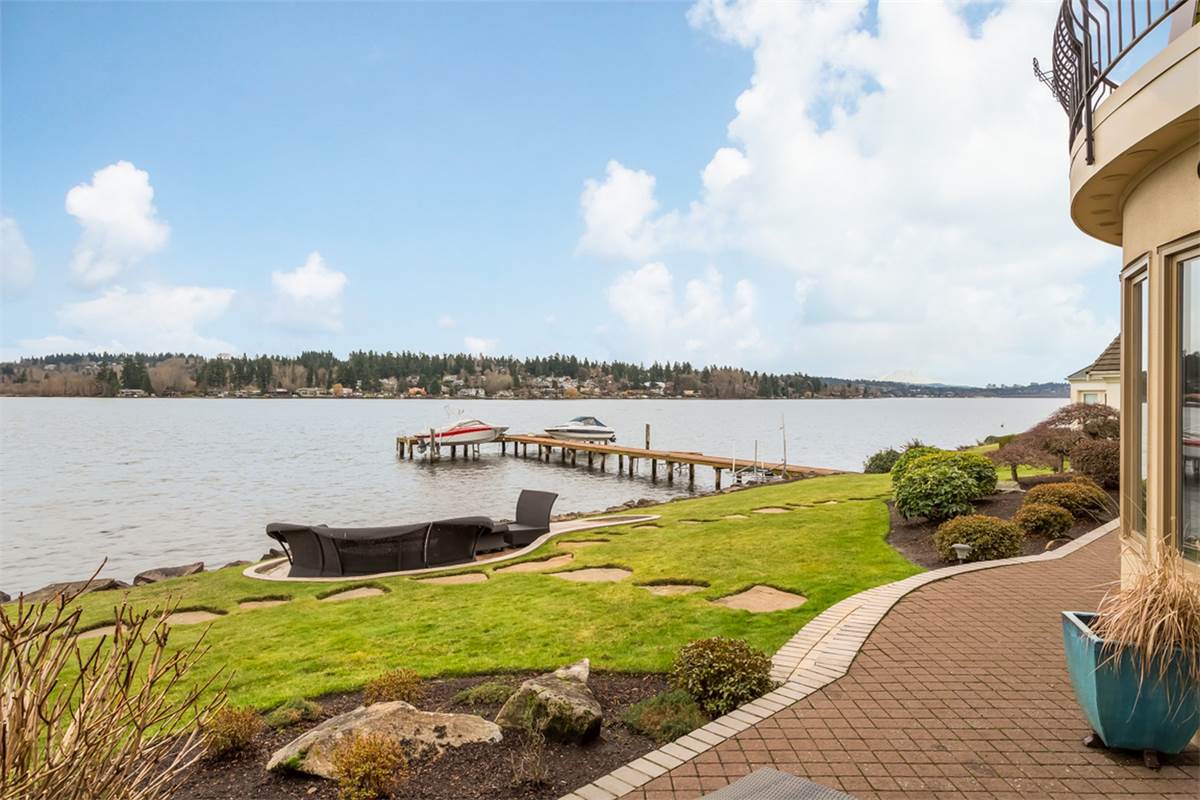 8443 NE Woodland Cove Dr | Offered at $3,275,000
#20 – Olympia, Washington
FT says that Olympia is prominent because of its position as a state capitol with strong government activity "along with tourism given its close proximity to the Nisqually National Wildlife Refuge, Tumwater Falls Par and Wolf Haven International." Another highlight? The "amazing views, boating attractions and fresh seafood" of the Puget Sound, which are found at this captivating waterfront cottage with a rare 450+ feet of waterfront with a private cove on Henderson Inlet. With nearly 15 acres of seclusion, fenced pasture, a barn, and a ranch style home, this property offers endless opportunity to its next steward.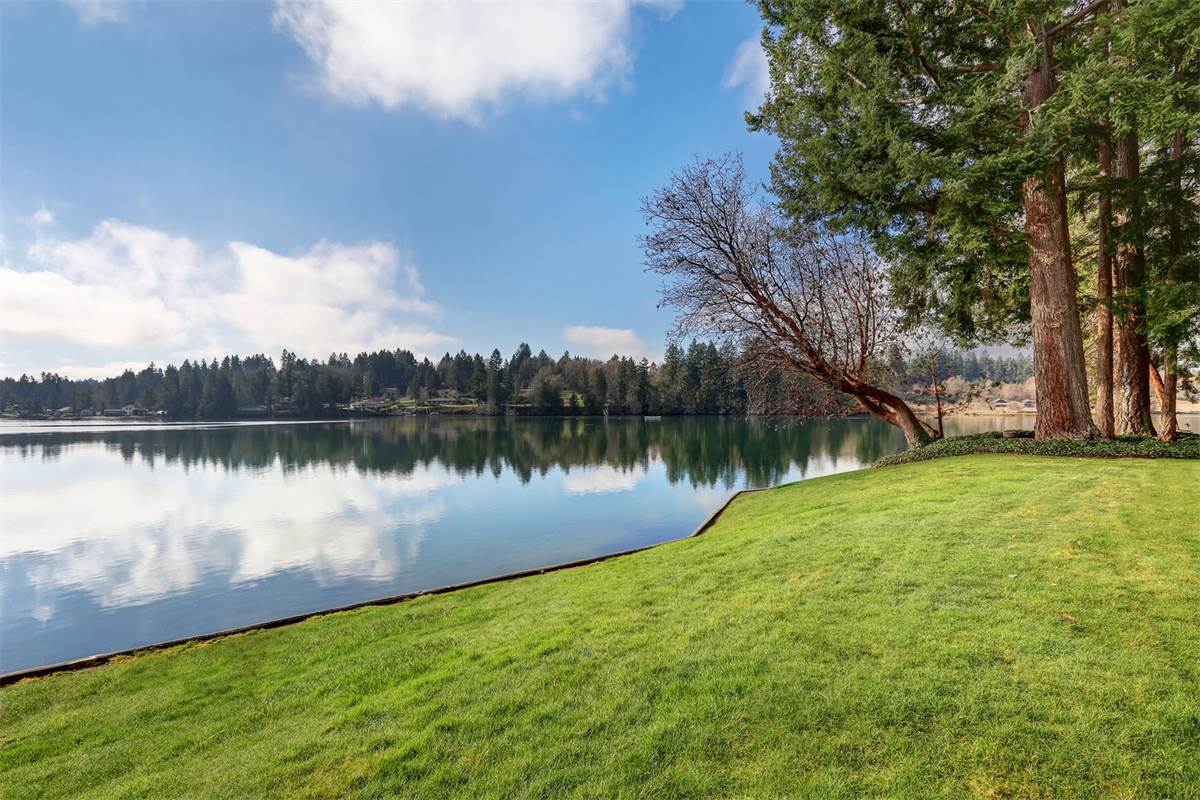 5745 Swayne Dr NE | Offered at $2,995,000
#2 – Bellevue, Washington
It is no surprise that Bellevue garnered the number two spot on the list, with its award-winning schools, abundant entertainment options, and its frequent hosting of "technology companies which has helped develop its downtown." Bellevue offers a range of properties, from in-city condos to sprawling estates. The property below offers an enviable waterfront lifestyle where endless light and elevated ceilings complement vibrant outdoor spaces and Lake Washington views. Aquatic adventurers will revel in the large patio area steps from a private dock with a Jet Ski and boat lift.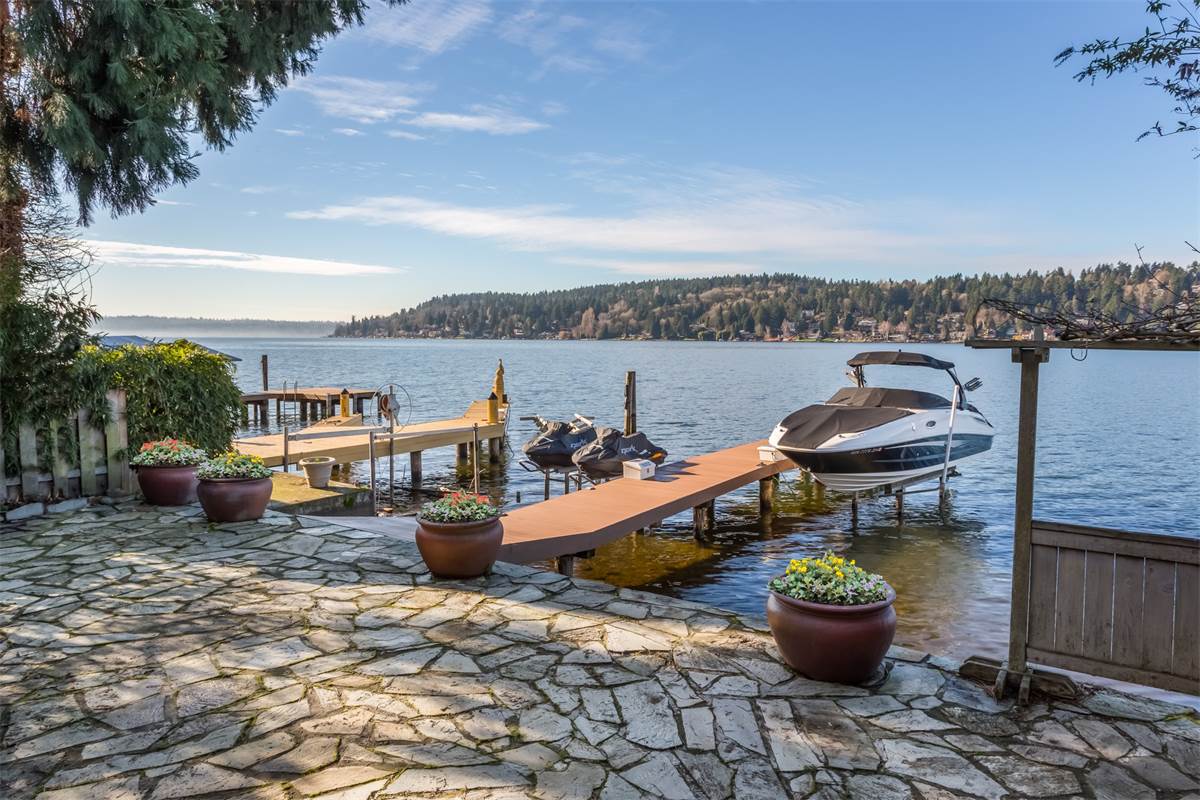 6015 Hazelwood Lane SE | Offered at $2,499,000