On Sunday, March 1 more than sixty registered guests joined a dozen brokers from Realogics Sotheby's International Realty (RSIR) to welcome delegates from North India Sotheby's International Realty on their first stop in a multi-city tour of the US. Promising "Conversations and Cabernet", the hosts covered topics ranging from India's emergence as an economic superpower to our own region's propensity to attract foreign direct investment and immigration. RSIR's Kirkland branch office and its adjoining Maison DeLille wine lounge quickly became a think tank about transfers of global wealth, and India's approaching dominance over China in terms of GDP growth rate and population in the years and decades ahead, respectively. The event was covered by The Puget Sound Business Journal.
Ashwin Chadha and Ankit Tyagi, co-owners of North India Sotheby's International Realty visited with RSIR executives and brokers over several days to learn about the Seattle/Bellevue metro area. They shared a dynamic presentation about the economic and political trends within India that shape India's meteoric rise within a global economy. Interestingly, not only are resident Indians targeting the US for investment and lifestyle reasons but many non-resident Indians ("NRIs" ) are increasingly also reinvesting within India.
"Benefiting from political reforms and the largest democracy in the world, India has become very attractive to NRI's to invest in their home country," said Chadha. "At the same time, global corporations seek to benefit from the blossoming economy as well."
Chadha added that a rising middle class is also driving the prospect for immigration and education into the US as it is in China. The expanding economy of the Pacific Northwest region is creating many opportunities for young families to target new lives overseas. Most notably, Microsoft has attracted many employees of Indian descent including the CEO, Satya Nadella.
ABOVE AND BELOW: Presentations by North India Sotheby's International Realty and Realogics Sotheby's International Realty arrayed the opportunities for international investment.
Meanwhile Dean Jones, President & CEO of RSIR presented recent findings within the Wealth X and Sotheby's International Realty Global Luxury Residential Real Estate Report 2015. Guests learned that there is enormous wealth generation in markets such as Asia, with North America and Europe being the top two destinations to invest in real estate.
"Our proximity to Asia, lifestyle and relative affordability bodes well for the Seattle/Bellevue metro area to continue tapping this outflow of investment from other countries," said Jones. "Given that international is our middle name, we're playing a meaningful role cultivating these networks."
Likewise, Jones recently co-hosted the Passport to Luxury event, which attracted more than two dozen lifestyle brands on February 21 in celebration of the Chinese New Year.
According to the International Monetary Fund, India will soon outpace China in terms of growth rate of Gross Domestic Product and by 2045 will have a greater population – the highest of any country in the world.
"The Made in India story will play out as global enterprise targets our educated, industrialized and effective workforce, which creates economic prosperity at home" said Tyagi. "At the same time, Indian's are permitted to invest up to $250,000 per person per year in foreign markets – that's five times the limitations placed upon Chinese nationals that are limited to just $50,000 per person per year."
Tyagi says their tour is in part to identify NRIs that are living in the US and may be interested to invest in India. North India Sotheby's International Realty represents numerous residential investment opportunities where NRIs are able to invest with no limitation and discover successful returns from leasing out the properties, in part to a rising expat population that is unable to own real estate in India.
Several audience members shared stories about family members that are actively pursuing inbound and outbound investments adding credence to the presentation.
As a special guest, Kevin Corbett of Beijing Sotheby's International Realty also attended the reception and provided some additional perspective on the Chinese market as comparison to India. Both Asian affiliates commenced operations in 2014 marking the importance of these emerging markets within the Sotheby's International Realty network.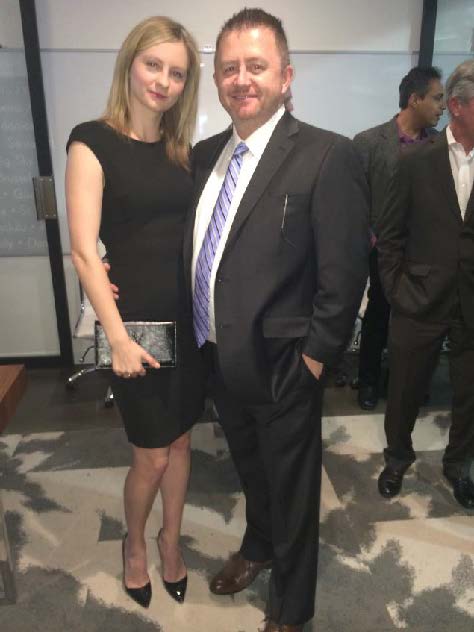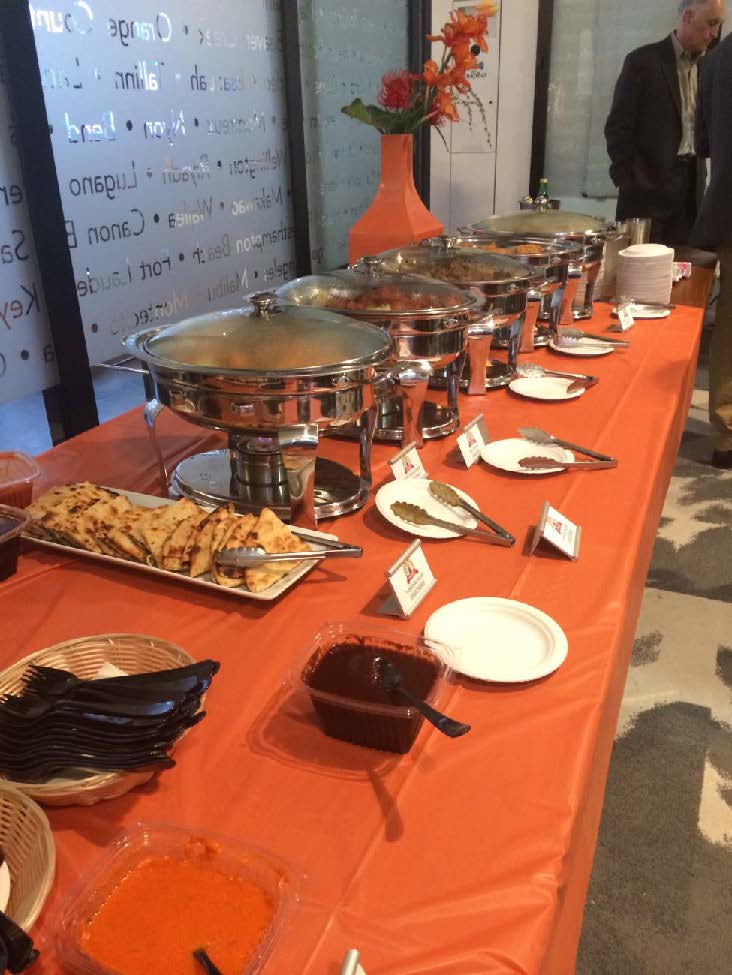 The India Meets Seattle event was the first of several gatherings with North India Sotheby's International Realty. The delegation was also provided a waterfront tour of Lake Washington and a preview of Vistas View Estates at Mondavio in Redmond, which has been a popular community for international families. North India Sotheby's International Realty later departed for San Francisco and will visit Dallas and New York on their delegation tour.