We couldn't have said it any better than the latest edition of Mansion Global did when they called Seattle's Madison Park neighborhood a "charmingly chic . . . oasis that can make residents feel as though they are vacationing all year round." The feature dives into all things Madison Park, from real estate trends and architectural style, to its rich history and locals' favorite spots. Moira Holley, co-founder and senior global real estate advisor of Realogics Sotheby's International Realty, was thrilled to lend her insight to the editors at Mansion Global, discussing everything that makes Madison Park one of the most coveted communities in our region.
As Mansion Global outlines, the stately vintage estates and charming tree-lined streets in Madison Park hearken toward the city's historical past yet live for today with vibrant shops and restaurants. It once stood as a summer getaway for Seattleites—and still serves as one for a sizable number of seasonal residents—maintaining "a suburban-urban vibe: The city skyline isn't visible through the trees, but civilization is only a short ride away."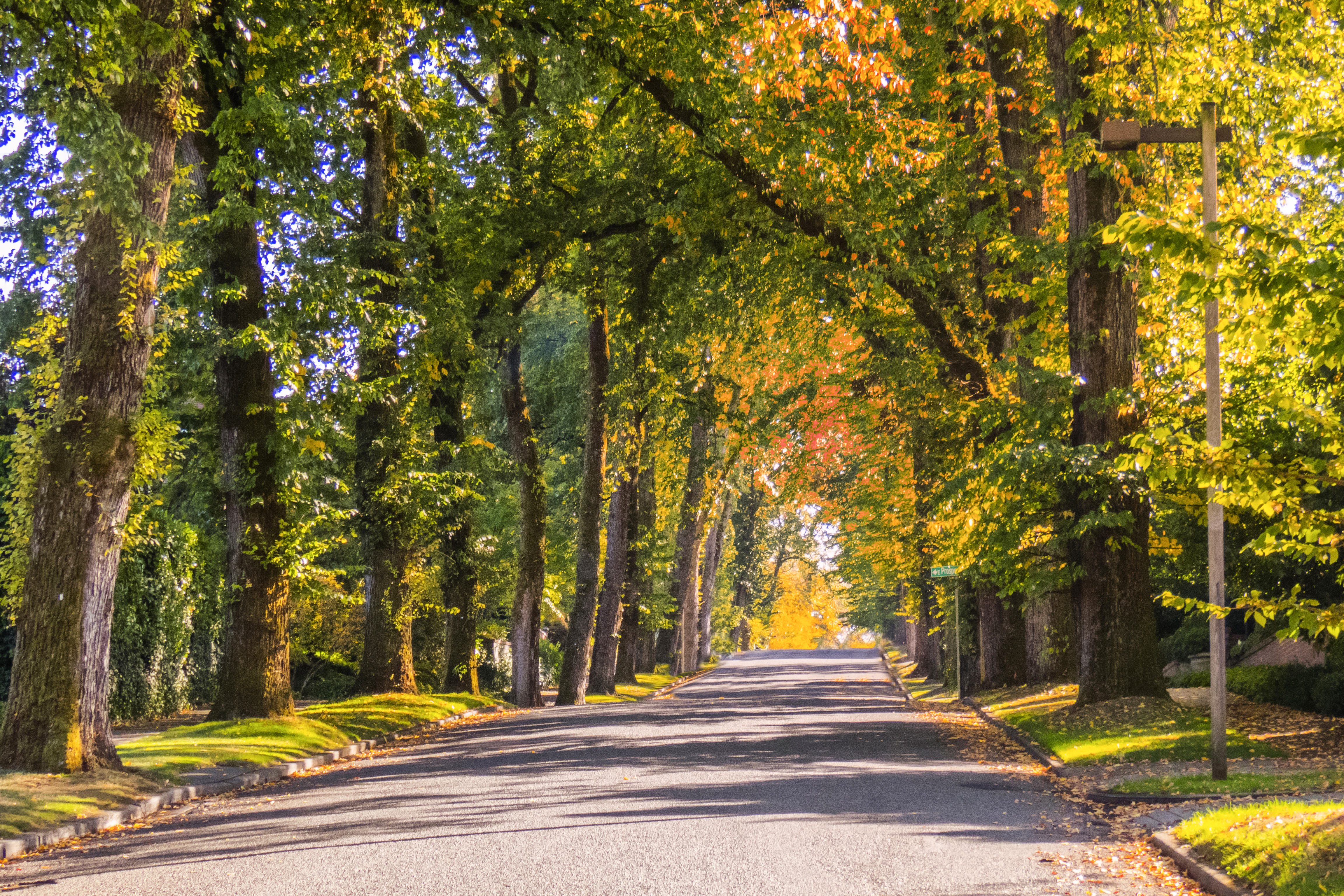 The tree-lined streets in Madison Park feel a world away from the city.
Holley described the real estate market in Madison Park, in which properties have "historically experienced a 10%- to 20% premium compared with those of other comparable in-city neighborhoods." She referenced a 1980s waterfront estate on 1.28 acres near the Seattle Tennis Club as an example. The home was assessed at $2.593 million two decades ago and "sold in June 2018 for 'an unsolicited offer' of $12.5 million," she said.
For this reason, Holley calls Madison Park "one of the safest places to park your money in real estate—markets will go up and down and level off, but when you're talking about blue-chip real estate, this is it."
The article touches on homes in the area, which predominantly date from the 1920s and 1930s and include "the 85-acre gated community of Broadmoor, which features a 115-acre golf course, contains 300 homes, and the enclave of the Reed Estate has nine luxury homes."
The entrance to Madison Park's Broadmoor neighborhood, a community of 300 homes with a golf course.
Holley notes that "there's a lot of traditional architecture, ranging from Georgian brick to timbered Tudors," but that many homeowners are re-envisioning historic homes for the future, generally keeping "the traditional front façade" while making the "rear exterior more contemporary, sometimes adding more glass to take advantage of the view."
Mansion Global also covers some of Madison Park's premier destinations, including the Washington Park Arboretum and Madison Park Beach, complete with a swimming area and bathhouse. They also shine the spotlight on both new and old businesses, from the famed Attic Alehouse, Madison Park Hardware, Bing's, and Bert's Red Apple Market, to trendy new locales such as Nishino, Belle Epicurean, and Scoop Du Jour Ice Creamery. And while Mansion Global is quick to say Madison Park is far from a celebrity community, they do name drop two notable residents: Howard Schultz, chairman emeritus of Starbucks, and actor Tom Skerrit.
Laura Halliday, senior global real estate advisor and founder of RSIR's Park House office was elated when she saw her community make national headlines: "Madison Park is similar to a quaint New England village with the local market, post office, eclectic eateries, coffee shops and boutiques all within walking distance," she says. "It's a tight-knit community where you know your neighbors and the comings and goings-on. Real estate is expensive here, but the prized location and sensibility make it a treasured neighborhood that is highly sought-after."
Holley's favorite things about Madison Park? Café Madison Kitchen, which opened about five years ago, "is top-drawer and has significantly raised the bar," she said. Holley also talked about real estate surrounding the Seattle Tennis Club, which was established in 1890. "It's on the waterfront on the most prime piece of real estate in the neighborhood," Holley tells Mansion Global. "Aside from the village shops, it's the social center of the community, and it's so popular that there's a seven-to nine-year waiting list for membership."