There is something truly remarkable about the waterfront lifestyle. The sunshine reflecting upon the water's surface, boats or ferries passing by, birds soaring overhead, the glimmer of a wavy sunset. From boating and beachcombing to kayaking and birdwatching—these activities and more are found along the shoreline. A waterfront home is a place well-suited for those that need a tranquil retreat or boundless recreation. While a home has many purposes, waterfront homes have a special allure. Read on for a few of our favorite things about aquatic living.
Living Room with a View
Whether it's a morning spent with a cup of coffee while the sun rises or an evening to unwind with a glass of wine in hand, there is truly nothing better than a living room unfolding onto stellar water views. A modern aesthetic with walls of windows can allow nature to take center stage, while French doors can provide a seamless flow between indoor and outdoor spaces, further extending that living room with a view.
See the View from Perkins Manor in Magnolia
Waterfront Recreation
The lakefront lifestyle is an ideal choice for those that enjoy kayaking and paddleboarding, while a Puget Sound perch can usher one into the excitement of the ocean. A sandy beachfront will promise afternoons of beachcombing or castle-building, while river frontage is a fabulous location for the fisherman. No matter your recreational style—casual and relaxing or adrenaline-filled—there is something to be found on the waterfront.
See this Custom Beach House in Hansville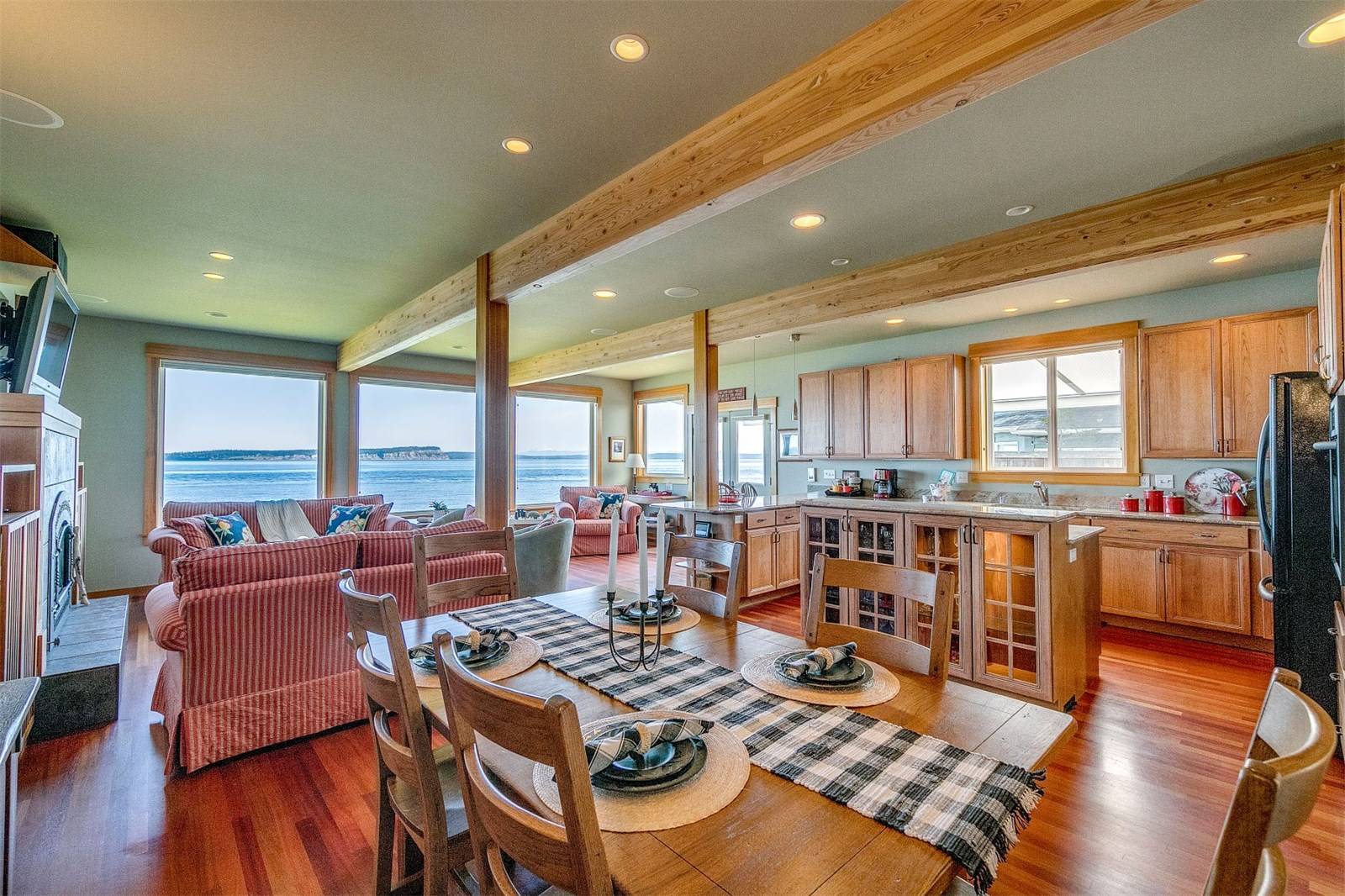 Waterside Entertaining
Make the most of expansive patios, the breeze off the water, and an open kitchen, living, dining room that opens to the outside, or open up an expansive outdoor barbeque and entertain guests with an al fresco dinner party as the sun sets. Whether your view is the lakefront or you're peering out at the Puget Sound, providing a waterfront party backdrop party will make it a night to remember.
See this Mediterranean Waterfront Residence in Madrona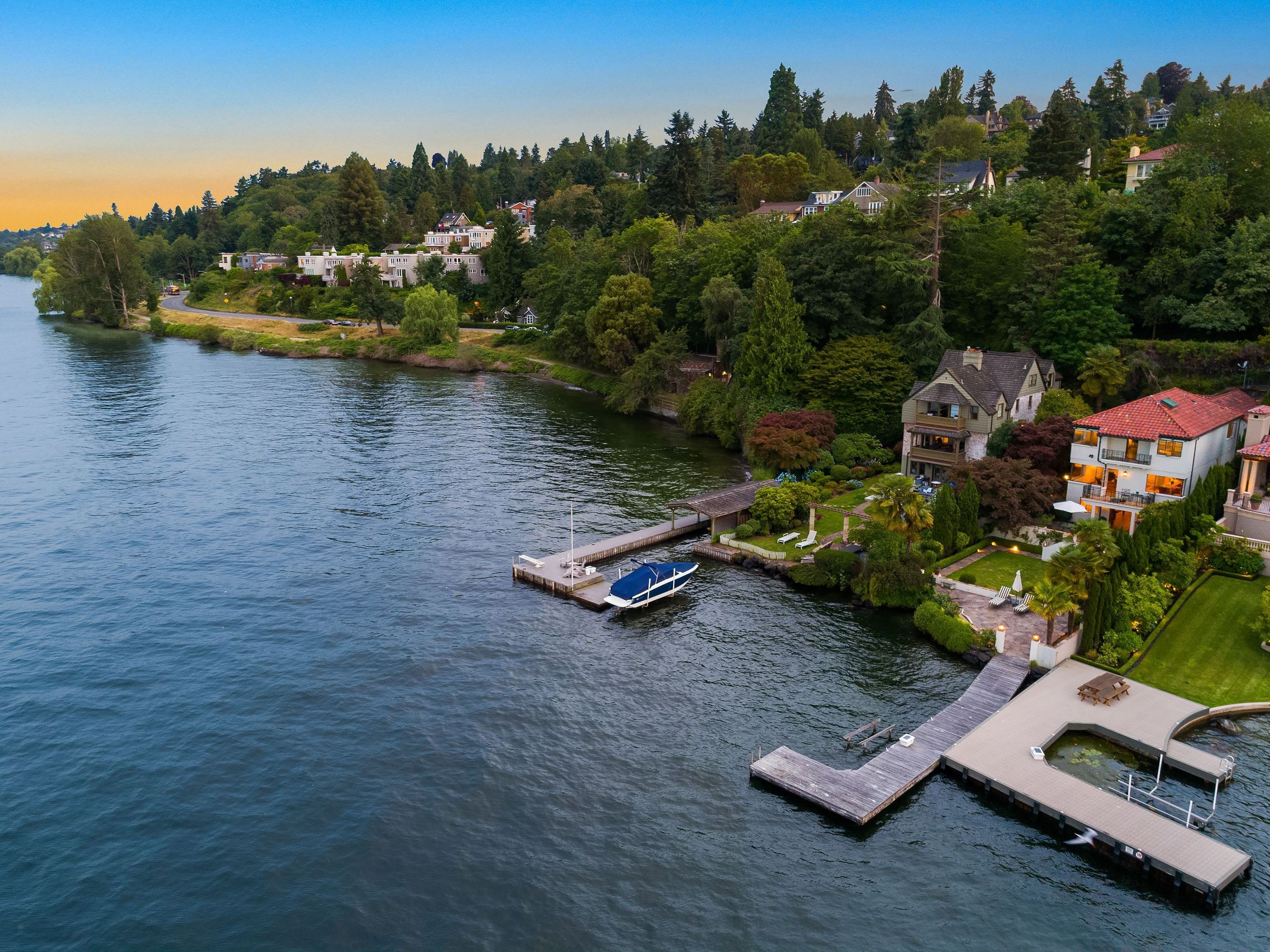 Houseboat
The ultimate waterfront lifestyle is elevated to new heights when one chooses not to live at the waterfront but on the waterfront. Boating recreation lies only a few steps from one's front door, while the gentle lull of Lake Union's waves may serve as a lullaby at the end of the day.
See this Spacious Contemporary Floating Home on Lake Union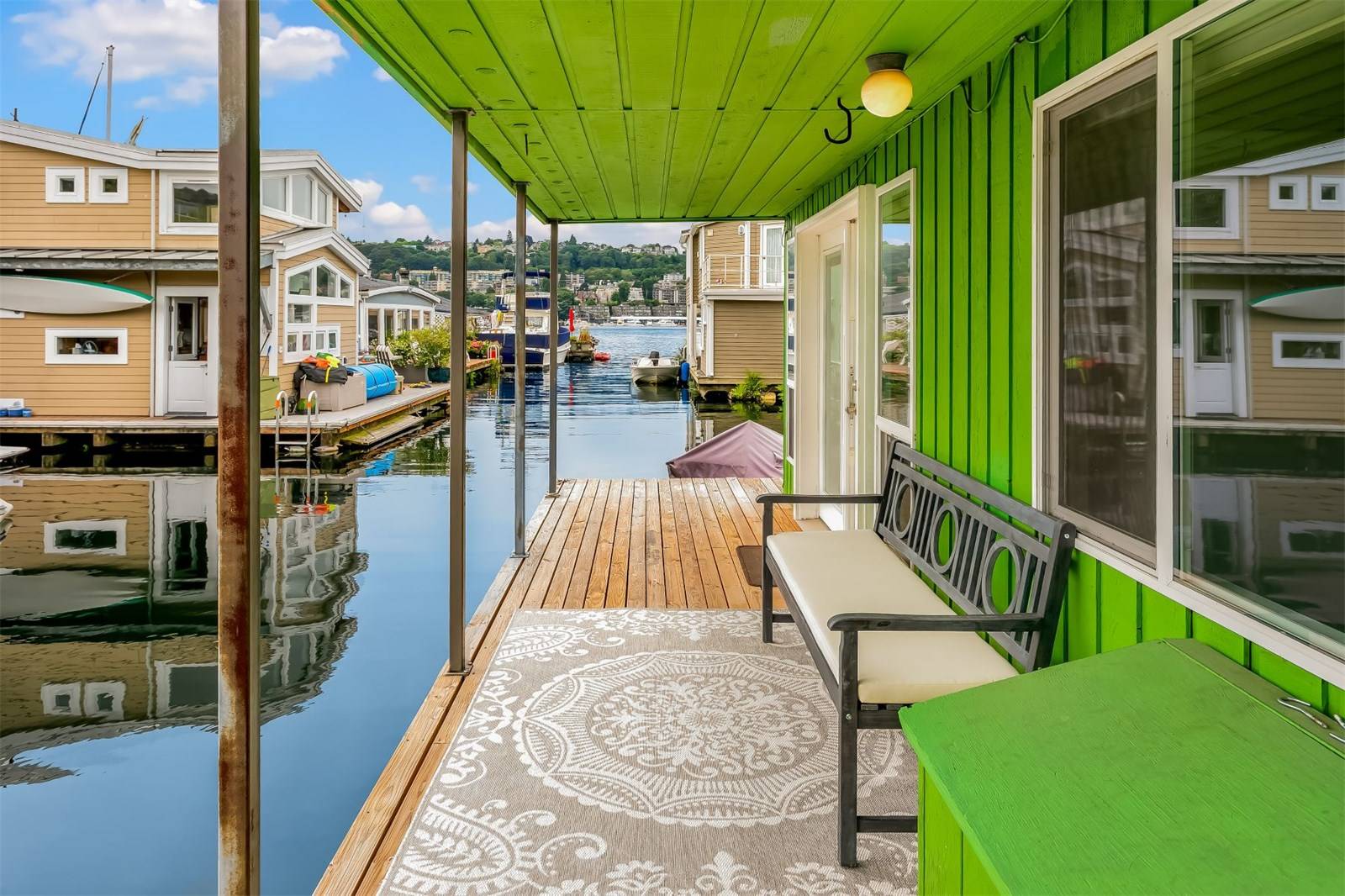 Island Retreat
For some, the waterfront is a place of retreat, and that can best be done from one of Washington's beautiful islands. The seclusion provides a tranquil refuge for those looking to escape for a long weekend or an entire season.
See this Modernized Log Cabin Retreat on Camano Island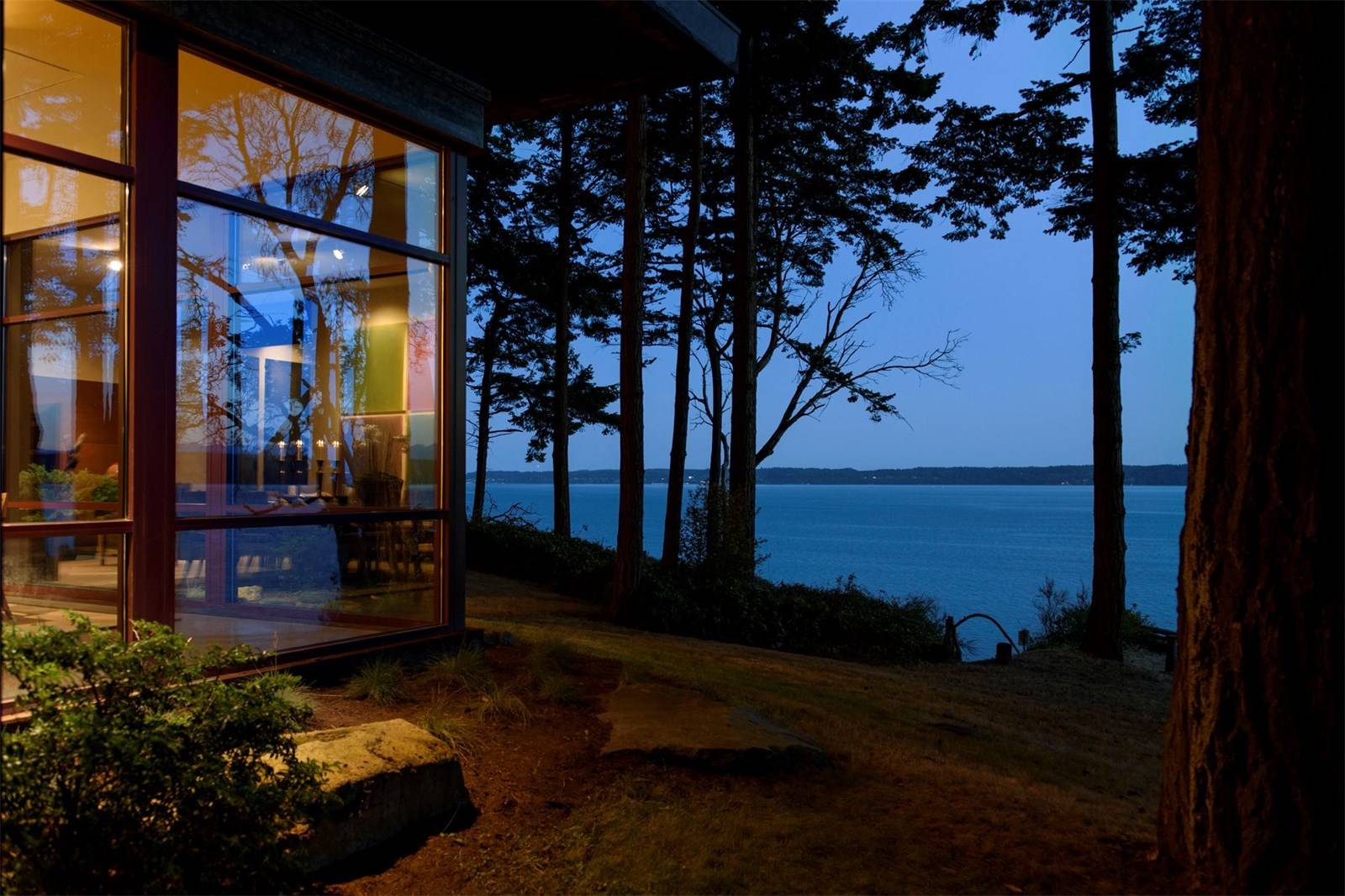 The Commuter Home
Choosing to live near one of Kitsap County's many Ferry ports allows for two types of lifestyles – one can work the city by day with a quick ride across the water. In the evening and on weekends, your home is your paradise, with the shore just outside your door.
See this Ultimate Waterfront Lifestyle in Kingston