Hopper Group at Realogics Sothbeby's International Realty Sets the New Bar with Post Recession "Recording Breaking Sale" in Tumble Creek at Suncadia Resort.
Tumble Creek Lodge at Suncadia Resort has now been sold by Seattle's Realogics Sotheby's International Realty broker Brian Hopper, team lead of the Hopper Group, for $2,500,000.
"We knew this was the property at Suncadia that everyone knew about because because it had been listed by three different brokerages and had been on market for so long, so we strived to make it fresh and appealing throughout once we took on the listing," said Hopper.
Hopper and his team put together a robust marketing plan that included entire home staging, all new HDR photography, a professional video tour of the property and grounds, an interactive property website, and a massive media campaign; that included a hosted VIP event in conjunction with Russell Wilson's "THE DRIVE" event.
"We partnered with THE DRIVE event to not only bring awareness to our listing Tumble Creek Lodge, but also leveraging it as a fundraiser, auctioning off a one night stay with proceeds going to Strong Against Cancer" remarked Hopper.
Tumble Creek Lodge is one of the most unique properties in Suncadia to say the least.  Boasting 7,784 square feet with 4 Suites, 8 bathrooms, 8 Fireplaces, as well as a 30,000 gallon lagoon swimming pool fed by a 15′ waterfall and 2 streams!  This expansive estate also features an indoor shooting range, golf simulator, 6 balconies, and not one bid of sheetrock in the entire home!
"It is basically a giant Lincoln Log set," stated owner Scott Stark. "It really only had a few sheets of sheetrock in the garage, and that is it."
Nature is truly infused throughout the home; from the knotty pine, hickory hardwood flooring, and stone exterior with hand-carved entry doors to the ease of movement between in and outdoor spaces. Envisioned by the owner, the custom spiral staircase brings the feel of the forest into the home as do the log columns through out. The naturalistic swimming lagoon, water fall, and creeks create a one-of-a-kind, picturesque backdrop for this truly unique offering.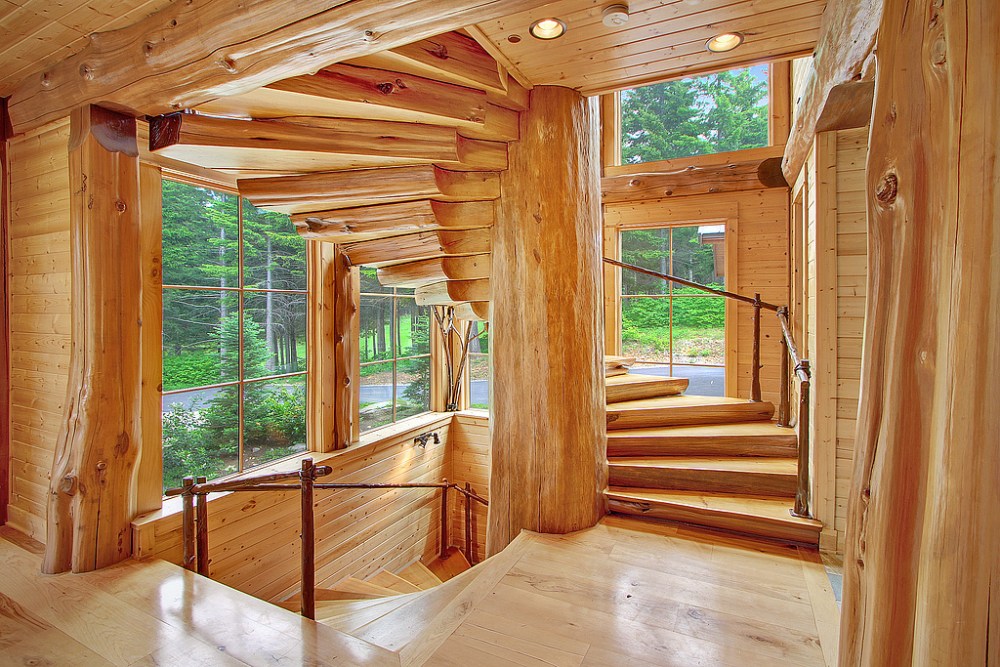 Upon reentering the market, the home did garner numerous media pick ups's, including a spot on local news station King 5's Evening, Hotel Bellevue's Reflections Magazine, as well as a feature in the national magazine The Week.
"We knew this special home needed to get out to the masses; the press release did get some solid notoriety both from the local and national media, as well as countless social media exposure" added Hopper.
The greatest expsosure appears to have come from Sothebys International Realty®'s YOUTUBE account, where the video to date had been viewed over 59,100 times!

"We were excited to hear the buyer noticed the home on sir.com while living in New York, and had to come out to the Pacific Northwest to see it, and the rest is history" Hopper said.
"We couldn't be happier for the new owners, and to see this home get used and lived in means the most to us!  We are humbled by the opportunity to market such a unique property, and would do it again in a heartbeat", stated Hopper.
To see more details and photos of Tumble Creek Lodge, click here > > > 
Media links:
Evening Magazine KING5 TV feature > > >
Alaska Airlines Magazine > > >
Puget Sound Business Journal > > >