On October 15, more than 200 guests and members of the Asian Real Estate Association of America Greater Seattle Chapter attended the 2014 Pacific Rim Real Estate Summit at the Connoisseurs of Life Showroom within the Kirkland Branch Office of Realogics Sotheby's International Realty (RSIR). The much anticipated event was six months in the making and provided an enlightening discussion about the exponentially rising consumption of international home buying and foreign direct investment in the region, most notably by Chinese nationals. On October 19, the Puget Sound Business Journal editorialized the event, borrowing a quote from the panel "We Haven't Seen Anything Yet".
In addition to RSIR, corporate supports included Merrill Lynch Wealth Management, Seattle Magazine, Union Bank, Bank of America Home Loans, Wells Fargo Home Mortgage, Cobalt Mortgage, Seattle King County Association of Realtors, Homestreet Bank, RPM Mortgage, Berkshire Hathaway Home Services, East West Bank, Airfield Estates and Y Cider.
The atrium at RSIR's Kirkland branch office was transformed into a trade show of sponsors and included a hosted wine bar and passed bites prepared by A Platinum Events. A large step-and-repeat backdrop provided by Seattle Magazine encouraged photographs amongst guests.
The Pacific Rim Summit drew a panel of industry leaders including, Angela Bi – CEO of Visas Consulting Group, Kevin Brown – Senior Global Real Estate Advisor and Association Broker for Sotheby's International Realty in Manhattan, Tere Foster – Managing Broker, Premier Executive Director, CRS, GRI for Windermere Real Estate, Wendy Lister – Vice President, Managing Broker for Coldwell Banker Bain and Tom Chang – SVP, Director of Pacific NW Region at East West Bank. The conference was moderated by Dean Jones, President & CEO of Realogics Sotheby's International Realty. The keynote presenter was Mauricio Umansky from LA-based brokerage firm The Agency.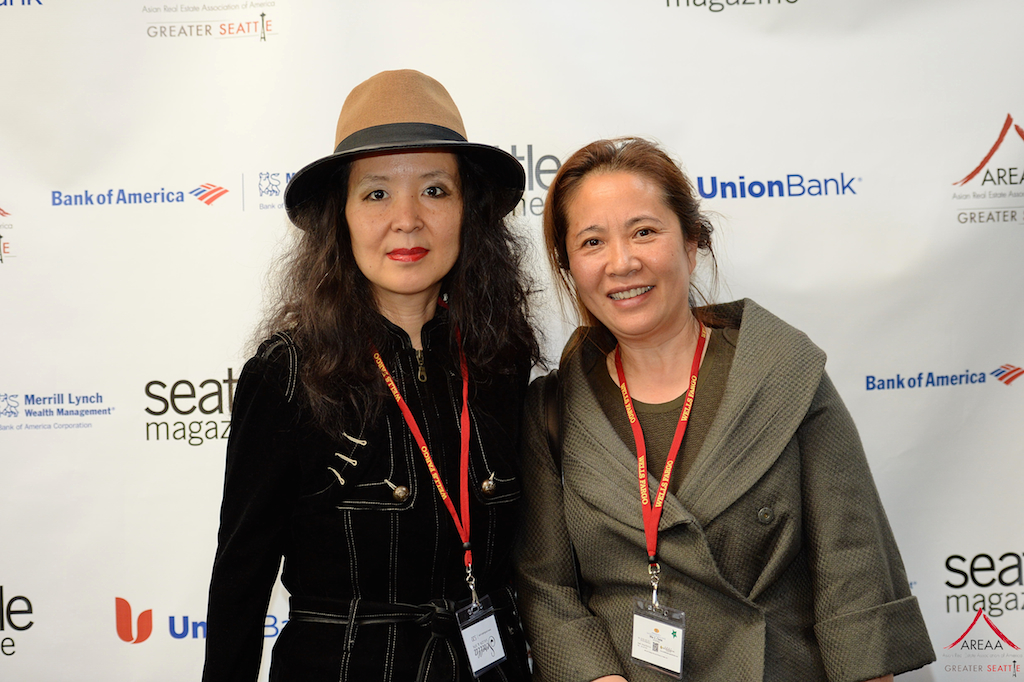 "AREAA provides our industry with a platform to collaborate and work on a shared agenda like attracting international home buyers to our region and encouraging foreign direct investment," said Jones. "While many different real estate brands were represented, I think our guests quickly realized that we are not competitors when we work together. The reality is we are a marketplace competing against alternative markets like Vancouver, San Francisco and Los Angeles, to name a few."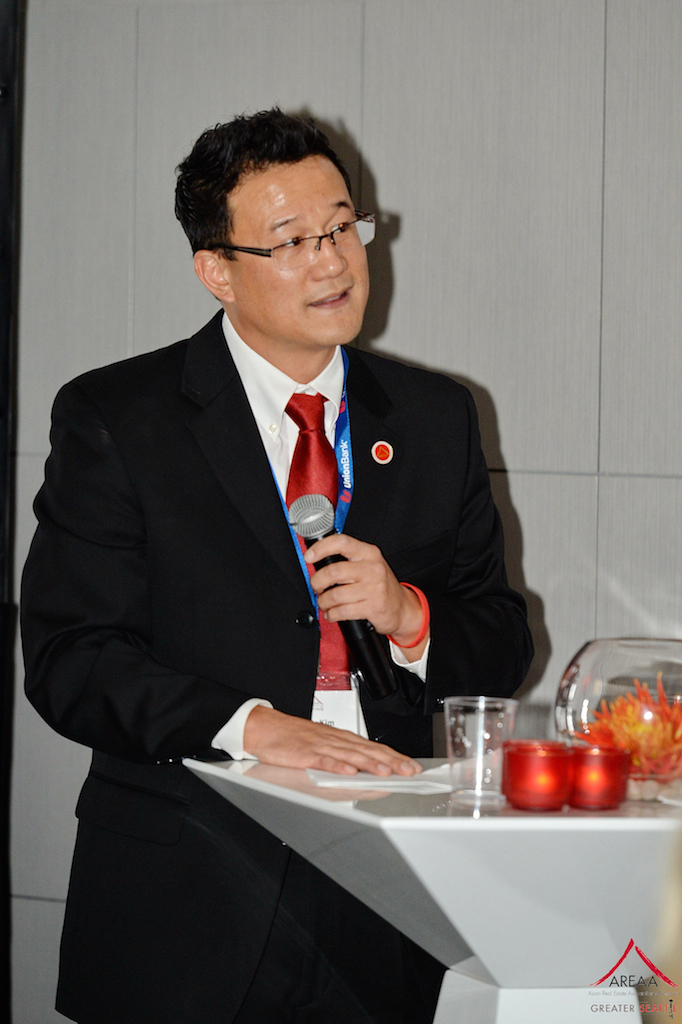 As event moderator, Dean Jones introduced the panelists and briefly shared his own story about immigrating to the United States, drawing parallels about the exponential rise in Asian home buying, given his home town of Vancouver, BC is largely considered the epicenter of the trend. Having just returned a day earlier from the Grand Opening of Beijing Sotheby's International Realty in Beijing, China, Jones confirmed that the Seattle area is "definitely on the map" overseas and he predicted a steady rise in demand. He provided a presentation highlighting the trends in the US and deferred to the panelists to share their experiences about what's happening locally.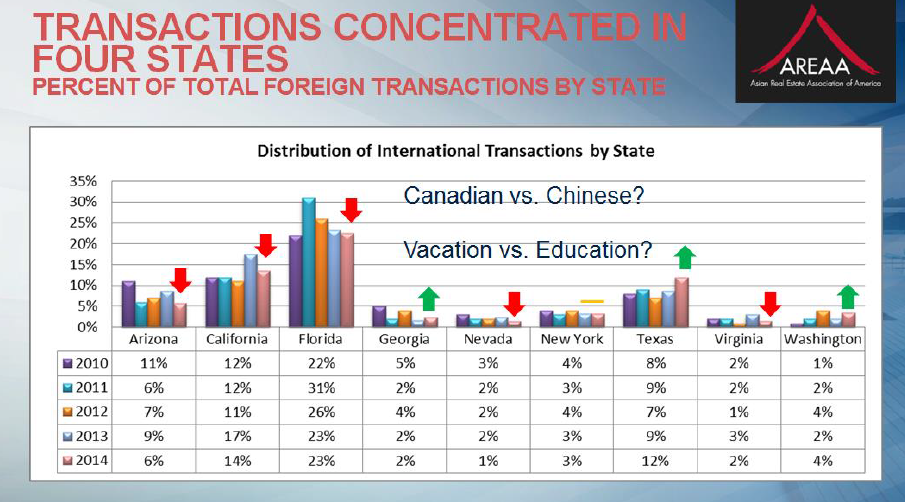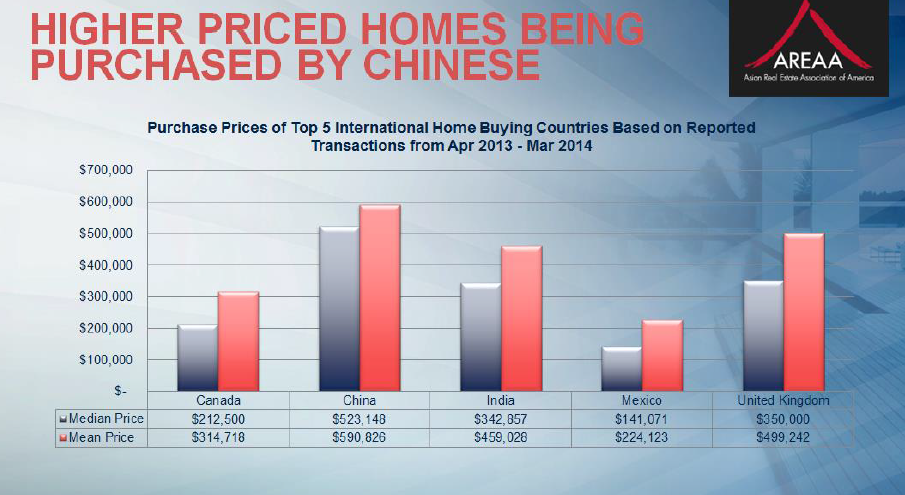 "With the Chinese, the real estate axiom is no longer LOCATION-LOCATION-LOCATION," said Jones. "It should be LOCATION-EDUCATION- ENVIRONMENT."
Jones outlined the fact that Seatac Airport is actually up to two hours quicker and less expensive to fly to primary Asian markets versus other West Coast hubs in California. Said carriers like Hainan Airlines and Delta Airlines are competing for business, providing more flights at lower costs. He stated many schools in the region are top-ranked in the country and that the University of Washington's freshman class is comprised of 10% foreign-born students, with half coming from China. From an environmental perspective, Jones said the Pacific Northwest climate is actually preferred given the natural beauty, clean air and water. In addition, Washington's favorable tax environment is preferred, as there is no state income tax compared to California, which has the highest combined tax environment in the US not to mention higher-priced real estate.
"The University of Washington is actually ranked 15th by the Academic Ranking of World Universities – that's the highest on the West Coast but for several other universities in California," said Jones. "Ultimately, parents want to send their kids to a school where they can receive a great education, graduate with honors, secure gainful employment, afford to buy a home and raise a family in a healthy and prosperous environment. That's what we offer here."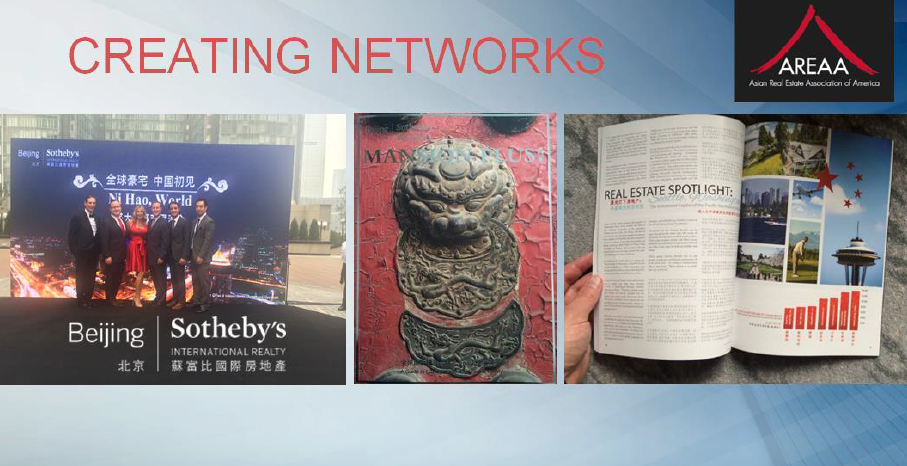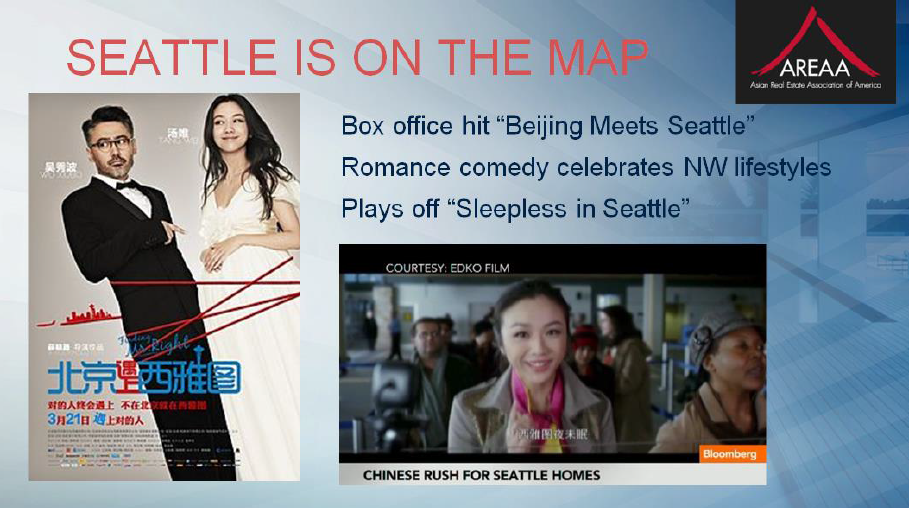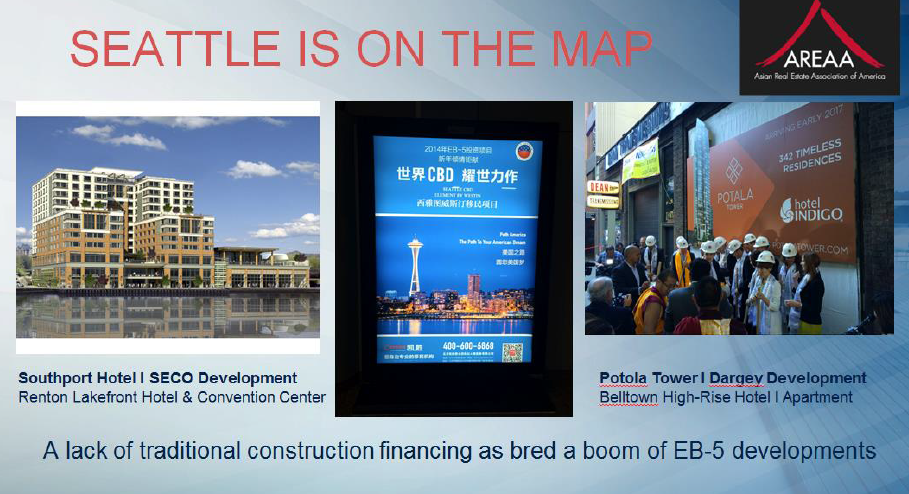 Following the digital presentation, a conversation began with each of the panelists covering their personal experiences working with Asian home buyers and insights on the trends.
"Since the Canadian government abolished its foreign direct investment program last spring, more than 57,000 Chinese applicants that planned to move to Canada now have to find alternative solutions to emigrate from China," said Bi.  "From what we see, more and more clients are attracted to Seattle. I think we have a lot of opportunity to collaborate, make money and have fun together."
Interestingly, RSIR originally broke the story, which resulted in a King 5 News broadcast.
"We haven't seen anything yet", proclaimed Chang during his presentation, suggesting that this is just the beginning of Chinese home buying activity in the region. "In addition to residential consumers, our bank has been involved in more than $100 million in commercial land acquisition by Chinese nationals."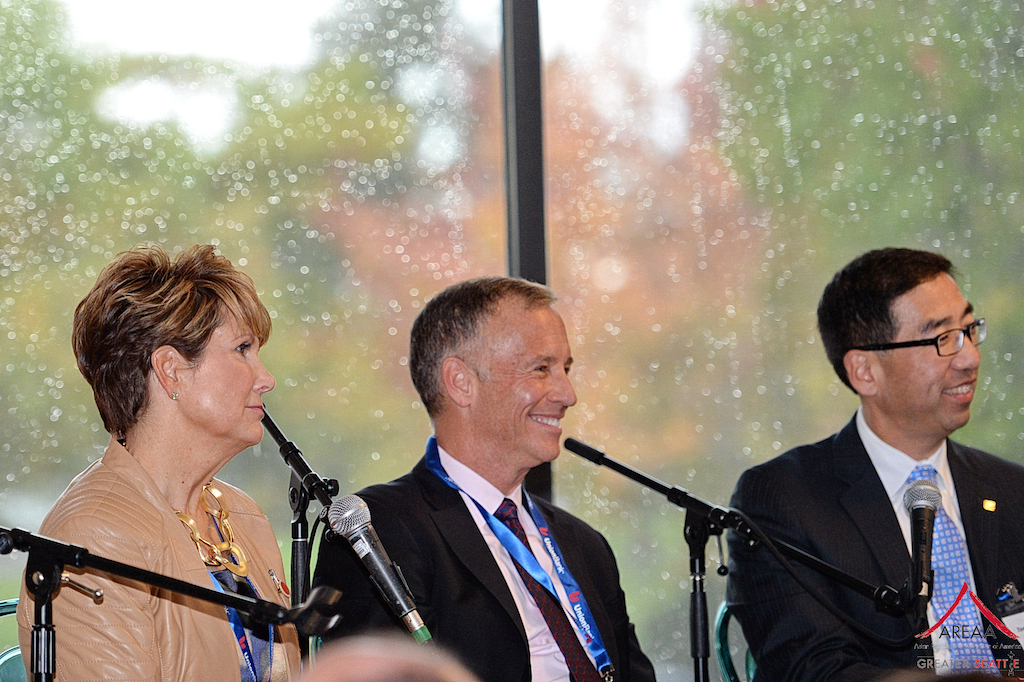 Title sponsor Merrill Lynch representative John A. Rial provided some perspective on global wealth trends and introduced the keynote speaker Mauricio Umansky – a top-selling broker in the US and partner in The Agency. Remarkably, after only a few years in business, The Agency today has seven offices, more than 100 brokers and has generated an excess of $4 billion in sales.
Umansky shared his many secrets to success, which included finding balance between his hectic career and caring for his family but also being bold in business and not fearing failure. Offering inspiring insights, much of his presentation was relatable to the audience, many of which were brokers exploring how to reposition themselves for a share of the Asian home buyer bounty that's coming ashore.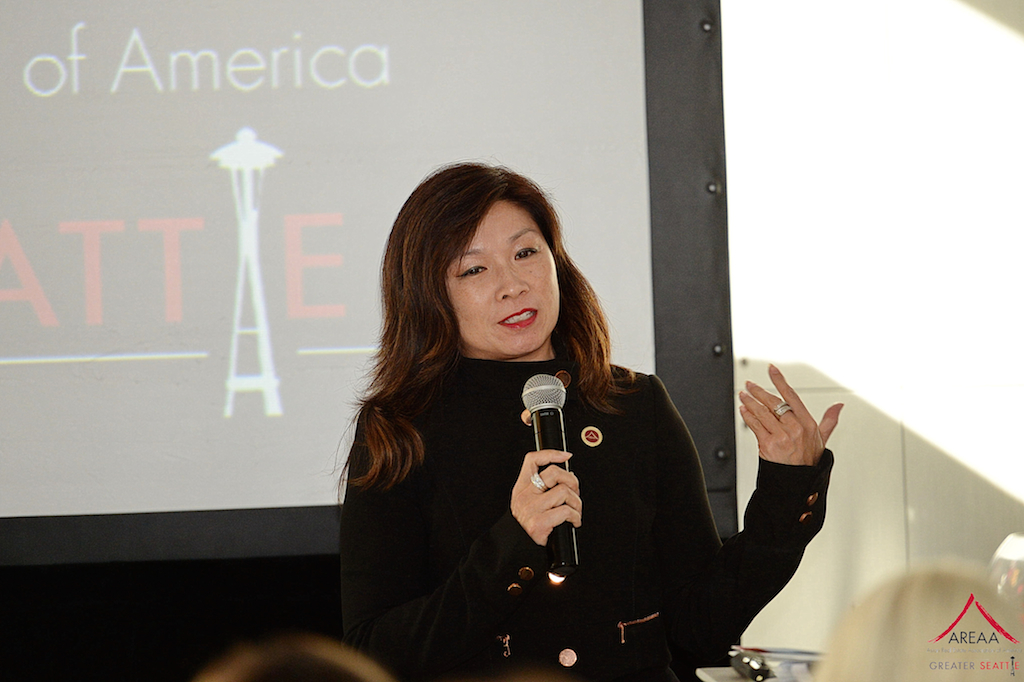 AREAA Seattle Chapter board members announced the Pacific Rim Summit's philanthropic partner as the Asian Counseling and Referral Service, to whom partial proceeds of the event and raffle drawing were gifted.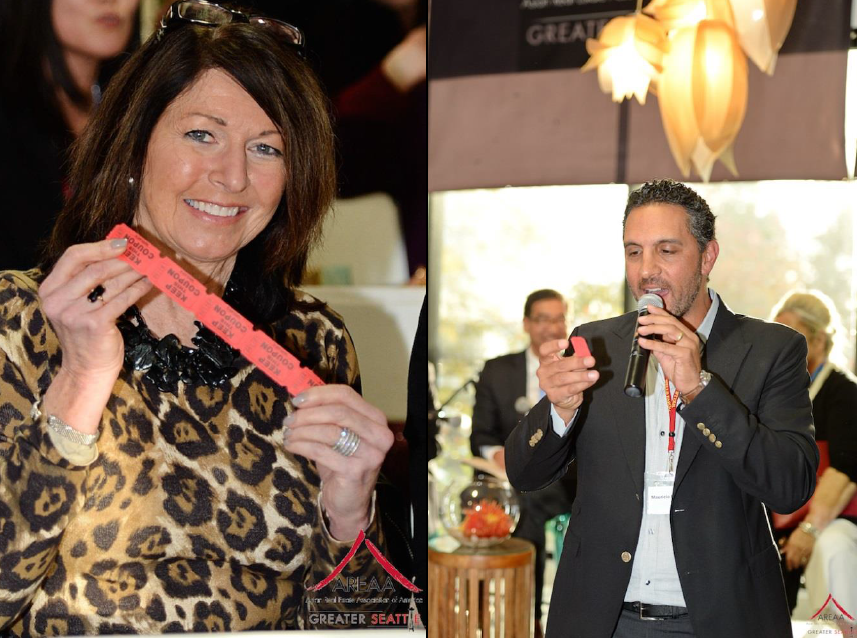 Following the various presentations and announcements, VIP guests were treated to an After Glow reception at the Maison DeLille wine lounge, which fronts the RSIR Kirkland branch office. Attendees were treated to live music by The Voice's Mycle Wastman, fine wines by DeLille Cellars and photo opportunities with the panelists and celebrity guests.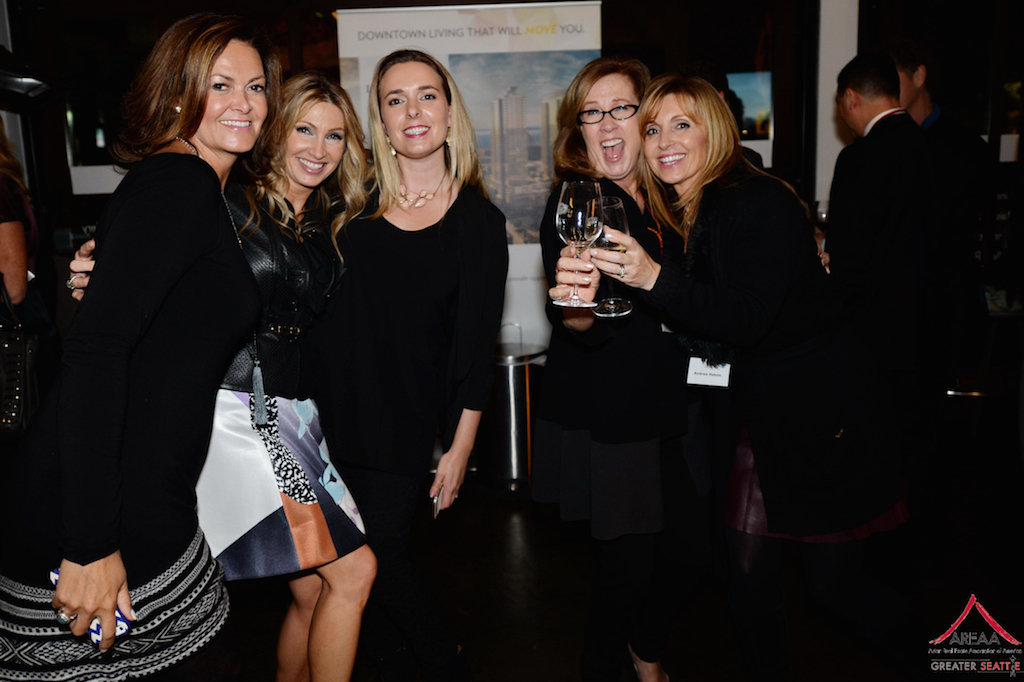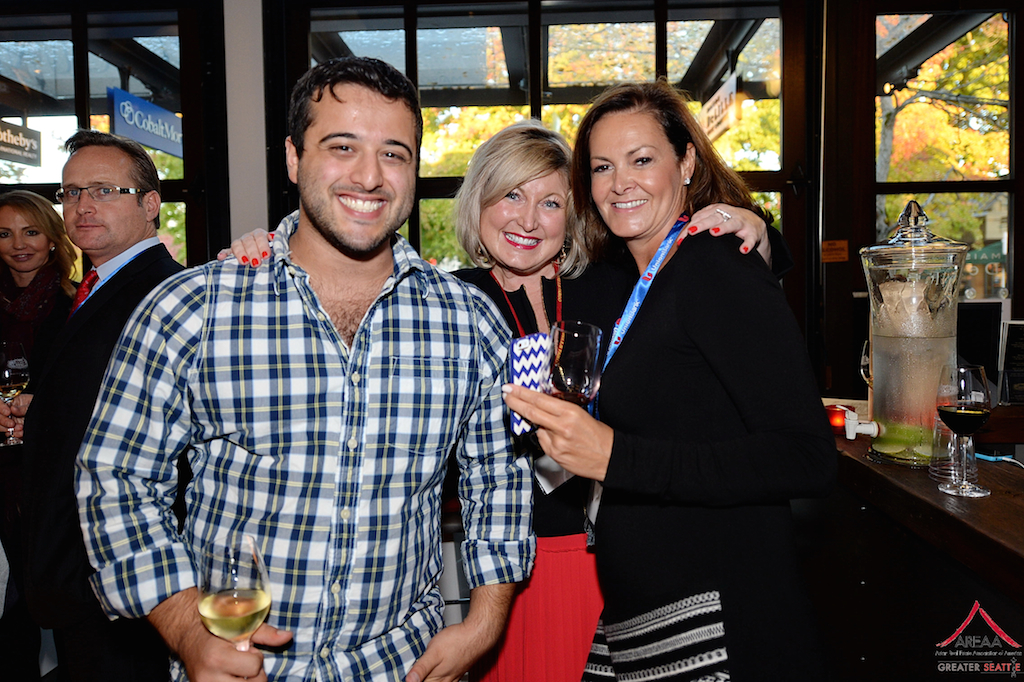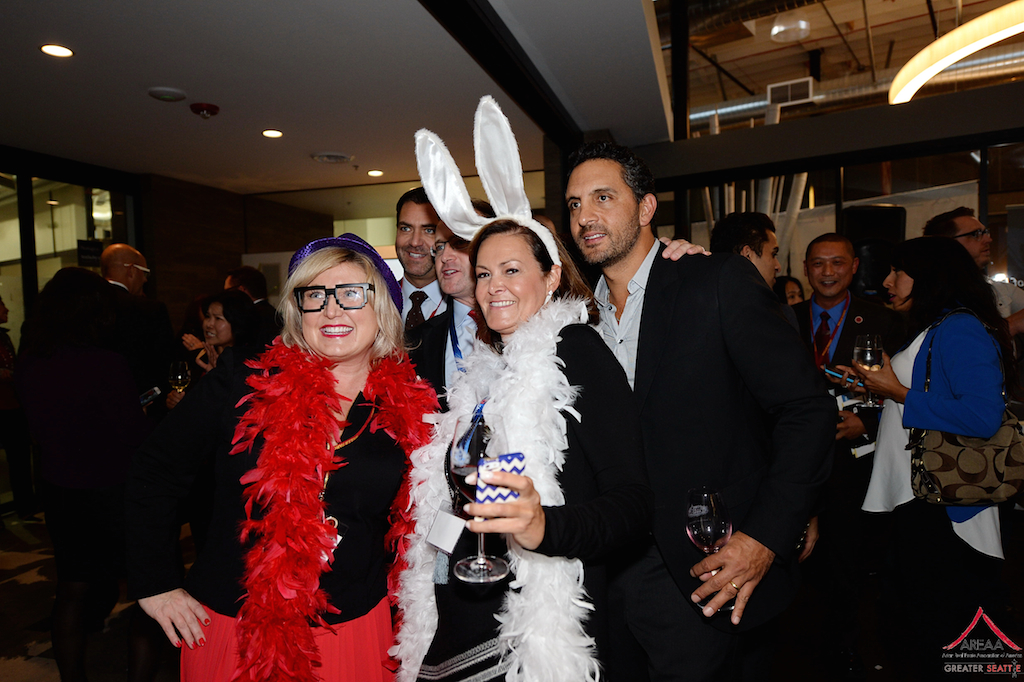 For more information on AREAA visit AREAA.org.