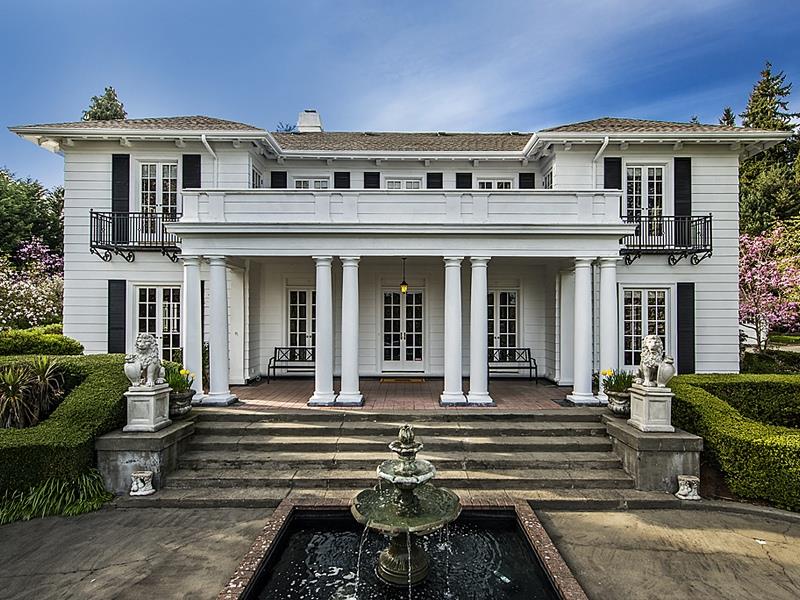 Built in 1914, this iconic Georgian style home, named after its longtime owner Dr. Harry Vanderbilt Wurdemann, is noted as one of the most significantly historical properties listed by Sotheby's International Realty. Surrounded by a shy 2 aces of manicured gardens, fountains, flowering trees, and sports facilities, including a full-size tennis court and large sports court, the 5000+ square foot home boasts 4 bedrooms and 4.5 bathrooms.
Classic architectural proportions prevail from the columned facade to a sweeping, divided staircase illuminated by a crystal chandelier. Dozens of paned, French doors embrace the light and lead to open views of the lush grounds and glimpses of the lake and mountains.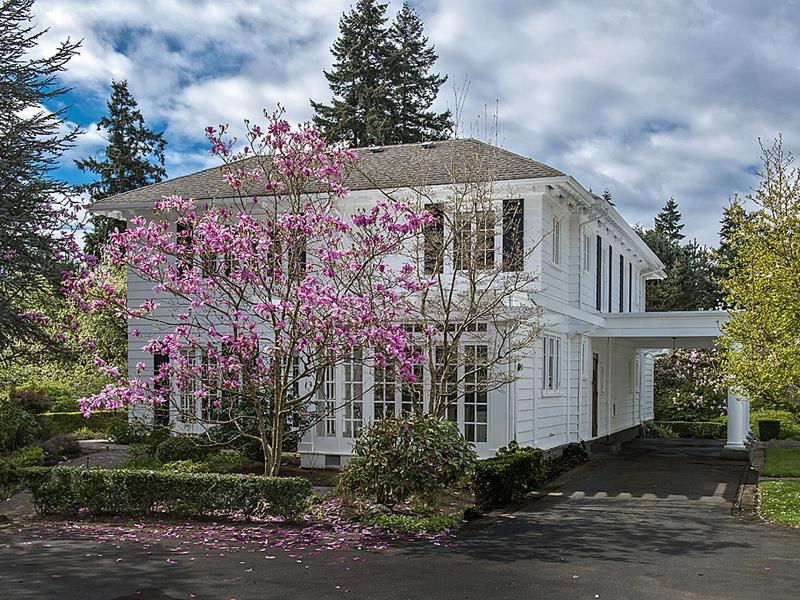 Above Photo: The original carriage house is now home to a 3 car garage and guest suite, originally designed to accommodate a rock climbing wall. Meticulous renovations have been made, salvaging its historic provenance while simultaneously creating a livable space for today.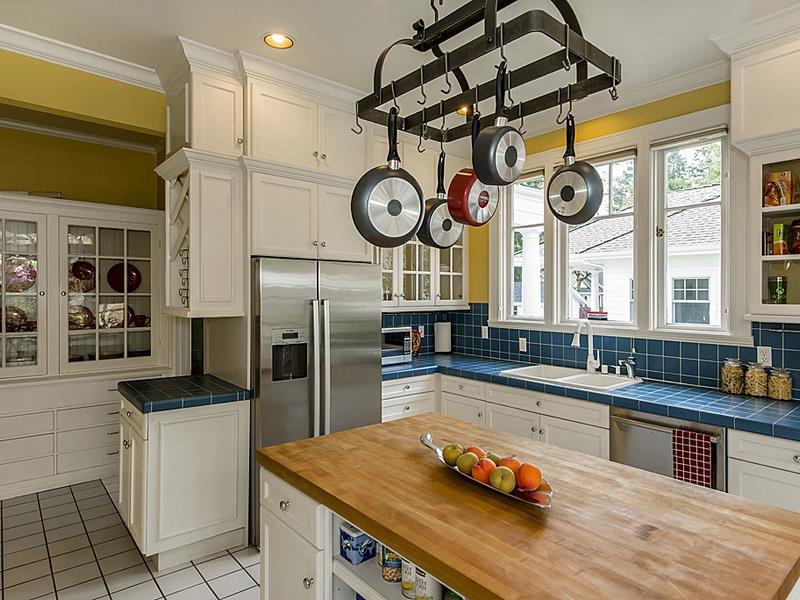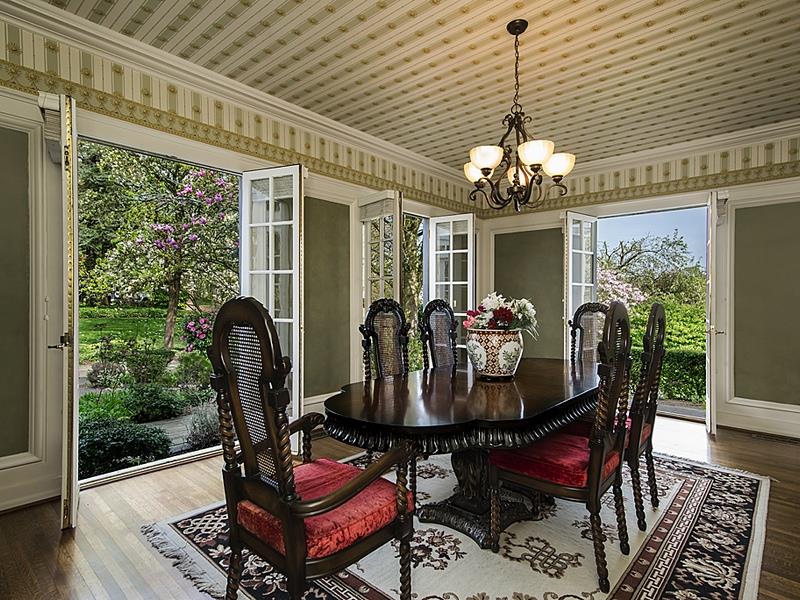 Historic Significance
Between 1913 and 1914, when the "North Seattle" acreage of Lake Forest Park was receiving its first promotion as "Seattle's Scenic Suburb," a noted Seattle architect began to design a large, two-story house with two eight-pillared porticos for Dr. Harry Vanderbilt Wurdemann and his wife, May Audrey Flynn. Wurdemann was a prominent Seattle eye, ear, nose and throat specialist who became an internationally known opthalmic surgeon. By 1914 the completed house, with one of the first L.F.P. telephones installed, stood on a prominent knoll overlooking Lake Washington.
The mansion was once the venue of the 1990 Designer Show House to benefit the Seattle Symphony and is a recent winner of the Trillium Heritage Award.
To celebrate its 100th anniversary, the Shoreline Historical Museum organized a fund raiser at the estate this past May, featuring personal tours of the grounds by the Society's docents, champagne and hors d'oeuvres.
Currently Offered at $1.75 Million