Yesterday our Whidbey Island property, listed by Realogics Sotheby's International Realty broker Scott Wasner, was featured on the Wall Street Journal as the House of the Day! Mystery writer Elizabeth George, creator of the Inspector Lynley novels and television series, built this Whidbey Island home, where she currently lives and writes, looking to her English garden for inspiration.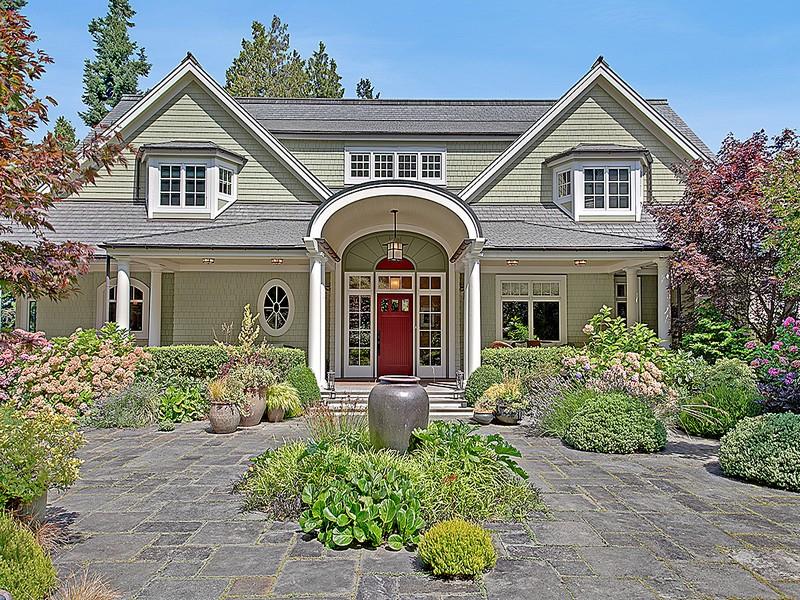 Her and her husband paid $650,000 for the land back in 2002 and then spent two years designing the home and another two years building it. The property includes a one-bedroom, one-bathroom guest cottage, shown below and a 8,084 square foot main home complete with five bedrooms, six full bathrooms and one half bathroom.
Elizabeth says the house has given her the ideal place to showcase her art collection, including works by Zhao Kailin.
Her favorite memories will always be the cook-a-thons at Thanksgiving, where her and her family participate in preparing their specialties in the large kitchen, complete with a built-in dining nook and butler's pantry.
George says it's 'bittersweet' leaving a place her and her husband built themselves, but they have decided to move to Seattle in order to have easier access to the big-city life.
The garden will be especially hard to leave as there is a tremendous sense of peace, silence and beauty throughout. The fenced cutting garden started out as a vegetable garden, until the couple realized they'd rather buy their food. The mature landscaping and masterfully designed gardens can be seen below.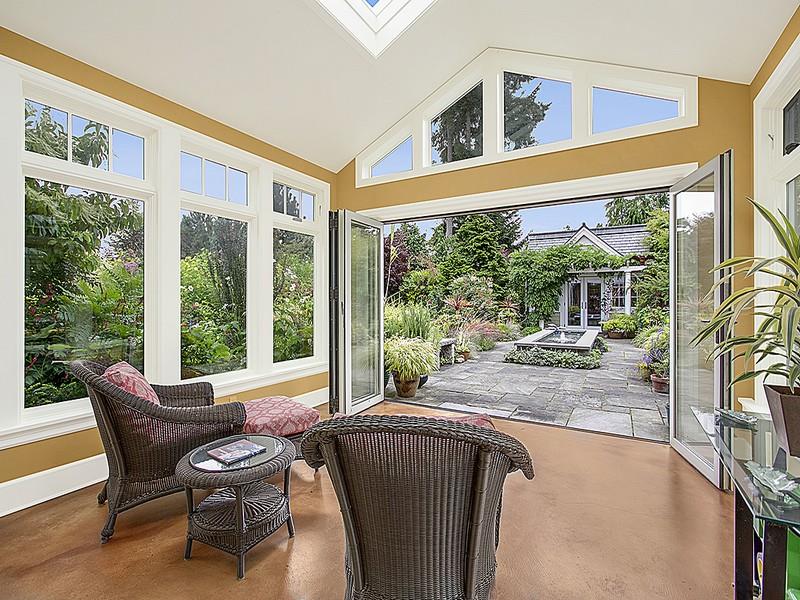 The home, which boasts 330 feet of water frontage, was listed in August with an asking price of $5.5 million. Read more on this extraordinary listing here.