On April 19th, more than 150 VIP guests and members of the media joined Sotheby's International Realty® affiliates from many of the dozen featured gateway markets that participated in the exclusive all-Chinese book: "Chinese Institutions Definitive guide to USA Real Estate". The hardcover, 300+ page book was a much anticipated collaboration led by Ben Briggs of Texas-based Briggs Freeman Sotheby's International Realty.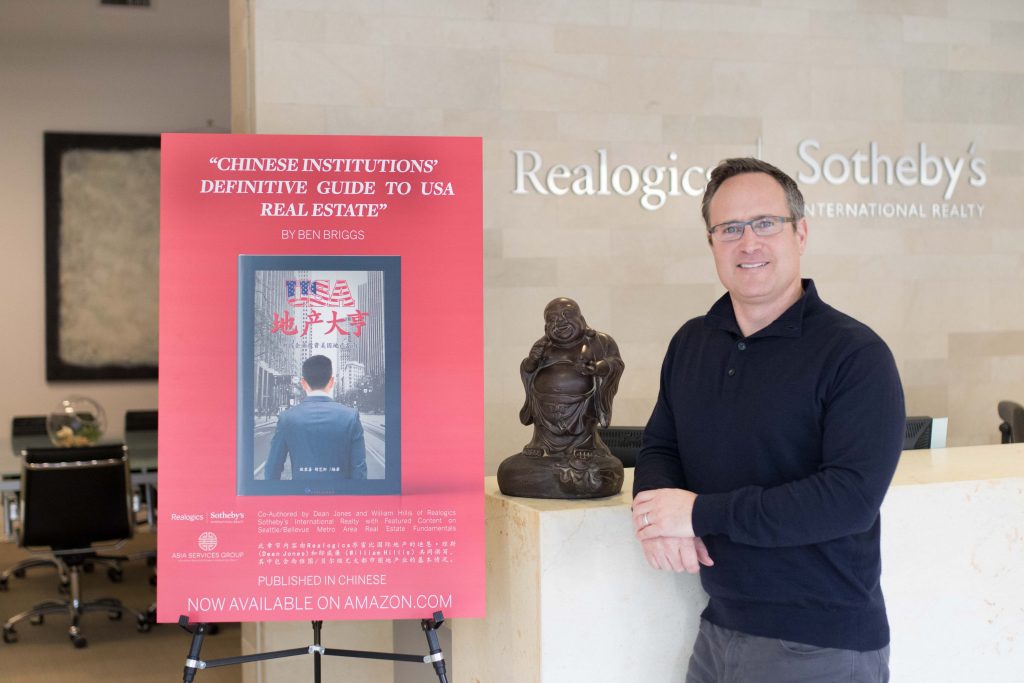 "What a phenomenal launch event for our collective book tour," said Stacy Jones, Co-owner of Realogics Sotheby's International Realty.  "I am so proud of Dean and our research team whom provided content on trends and featured neighborhoods."
Among the visiting co-authors notable guests were Philip White, President of Sotheby's International Realty Affiliates, LLC, Kathy Korte, President of Sotheby's International Realty NRT, members of the media from Dow Jones, Mansion Global, Avenue Magazine, The Real Deal Magazine, BuzzBuzzHome.com, local developers and many of New York's elite brokerage community.
Nikki Field, Founder of the Field Team and Senior Global Real Estate Advisor with Sotheby's International Realty based in Manhattan was the contributor representing New York City and the gracious host to event alongside fellow collaborator, Christine Peterson, GM Global Development of Daniel Gale Sotheby's International Realty on New York's Long Island.
The event was held at the exclusive penthouse address of 212 Fifth Avenue (www.212FiftheAvenue.com) on Madison Square Park being developed by Madison Equities and Thor Equities and exclusively represented by Sotheby's International Realty.  Artful views surrounded these condominium estates including the famous Flatiron Building. A highlight of the building tour was the triplex, 10,000 sq. ft. atop the iconic tower being offered for $68 million, which includes an expansive and private outdoor terrace befitting a global address.
The book tour has progressed from New York State to Boston, Massachusetts on April 20th and will arrive in Washington DC on April 21st.
"Chinese Institutions' Definitive Guide to USA Real Estate" is now available on Amazon.