The autumnal season is in full swing, from the chill in the air and the vibrant changing leaves to our crisp Washington apples and the warmth of a pumpkin spice latte. In celebration of the season dedicated to the harvest, Realogics Sotheby's International Realty has curated a collection of homes you will surely "fall" for.
Cape Dutch Masterpiece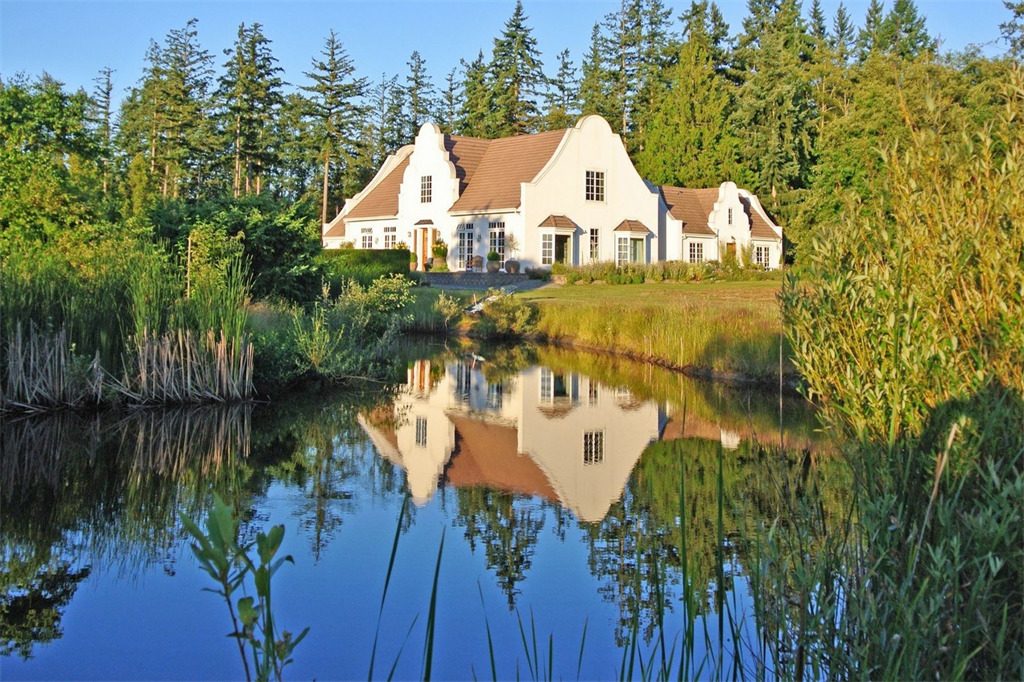 Mount Vernon, WA   |   Offered at $2,289,000
Come home to a cottage perched upon Pleasant Ridge with breathtaking valley and Mount Baker views. This private estate is host to numerous social events with exquisite grounds where you can row out to a small island surrounded by a beautiful large pond.
Town & Country Living
Mount Vernon, WA   |   Offered at $2,680,000
A 50-acre historic property with a mountain backdrop offers a two-story barn with tool storage, greenhouses, a hen house, vegetable gardens, nursery stock, orchards, pastures and extensive formal landscaping including a rose garden. This picture-perfect home is "dripped in gold" this time of year.
Dragonfly Farm
Kingston, WA   |   Offered at $749,500
A botanical dreamscape of pure magical enchantment, Dragonfly Farm has been loved and admired by more than a decade by local and national garden enthusiasts. A spacious home, barn, shop and storage building complement the carefully curated collection of rare and unusual plants, trees and shrubs. Resting on 10 acres of pristine land, the farm's Knotty Pine Pavilion is a beloved destination for weddings and other special events.
Spring Lakes Farm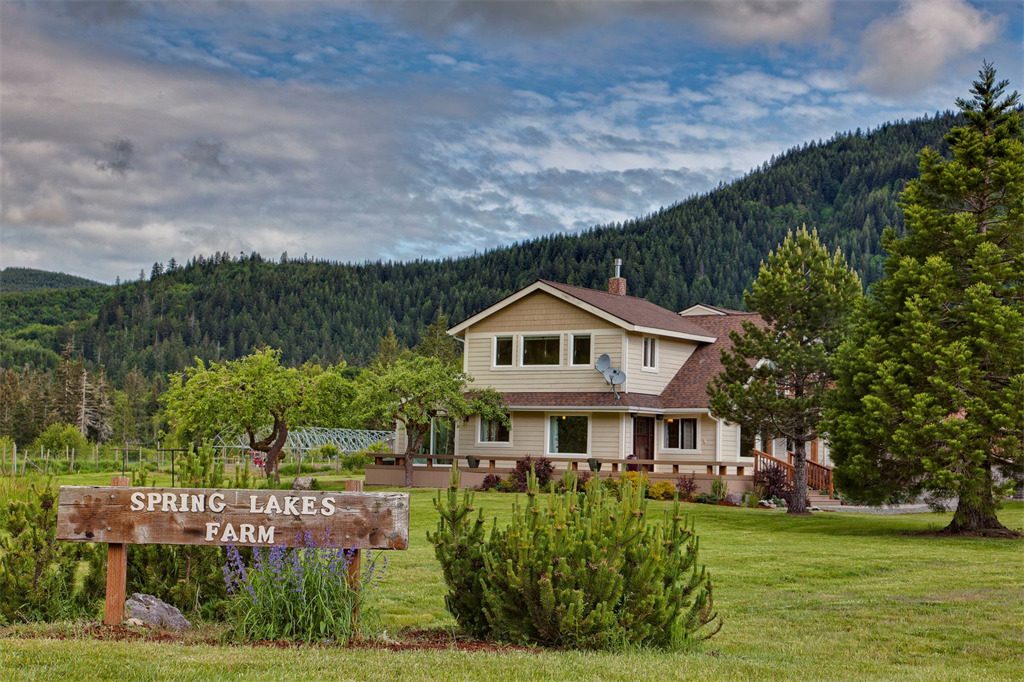 Port Angeles, WA   |   Offered at $1,499,000
Rich in history and at the doorstep of Olympic National Park, Spring Lakes Farm was originally homesteaded in 1894, and the current owners have provided stewardship sensitive to the farms history through the practice of sustainable farming techniques with cage-free chickens and beef cattle, and growing vegetables in ways that protect the environment. The pastures were even purposefully built to create byways for a herd of elk that regularly traverse the land.
Big Valley Ranch
Winthrop, WA   |   $3,500,000
Big Valley Ranch is a singular combination of spectacular location and thoughtful contemporary design with commanding up-valley protected views and a 142-acre conservation easement. Meticulous attention to detail defines this premier year-round destination in the Methow Valley with a synergy of activities waiting at nearly 1 mile of Methow Riverfront.
Joy Ranch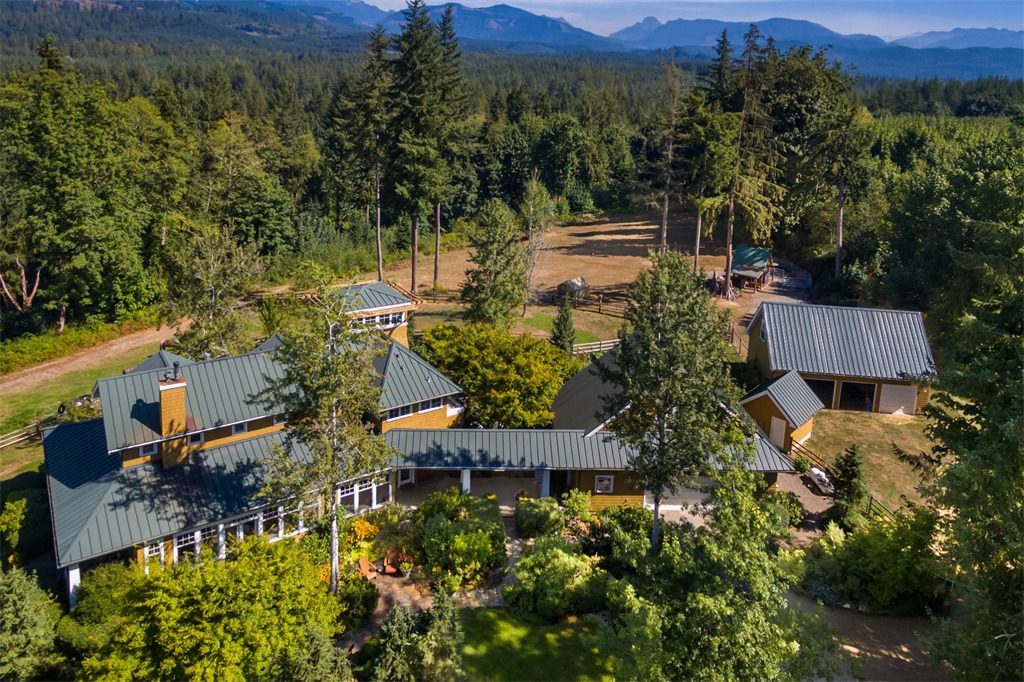 Carnation, WA   |   $1,650,000
Majestic Joy Ranch is set apart in every way. This 20-acre, natural horsemanship ranch is not just designed for the equestrian, it is a retreat close to urban amenities. Large, open run pastures and organic gardens are surrounded by breathtaking views of the Cascades. This pastoral property offers a five-car garage with additional guest dwellings, and access to extensive trails via the Tolt Pipeline.