Auction House
Sotheby's Auction House is committed to exceptional service in fine and decorative arts, jewelry and wine from all over the world.
Auction House Heritage
---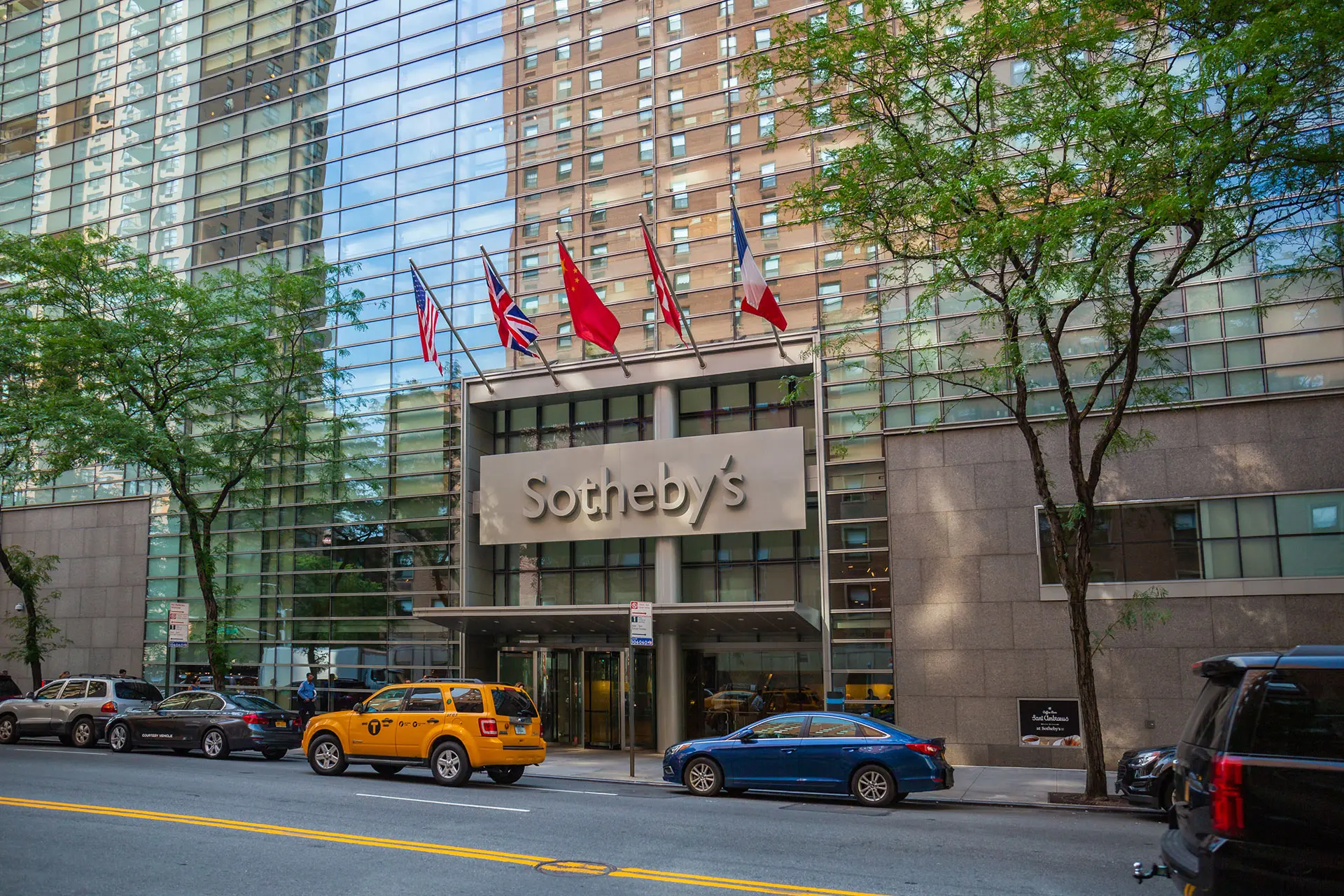 In the heart of London on New Bond Street in 1744, an exceptional auction house was born with a revered tradition of marketing the world's most cherished possessions. A tradition, more than two centuries old, that provides authentic knowledge comparable to none. As the oldest company listed on the New York Stock Exchange (BID), Sotheby's has a global network of 880 offices in 69 countries. Today, Sotheby's presents auctions in eight different salesrooms including New York, London, Hong Kong and Paris. Sotheby's offers collectors the resources of Sotheby's Financial Services, the world's only full service art financing company as well as private sale opportunities in more than 70 categories, including S|2, the gallery arm of Sotheby's Contemporary Art Department, and two retail businesses, Sotheby's Diamonds and Sotheby's Wine.

In 1976, an exceptional real estate company was launched and created from the same passion that guides the Sotheby's Auction House. With the vision of becoming a commanding presence in the representation of the world's most unique properties, it is the Sotheby's International Realty® brand that strives to represent all those who consider themselves the "Connoisseurs of Life," and to represent the distinctive properties they so desire.

Exclusive Sotheby's Collateral
---


ART & HOME
Art & Home is a literary collaboration between Sotheby's and Sotheby's International Realty, showcasing all the elements of an extraordinary life. Published eight times a year, it engages readers with sophisticated content and beautiful images related to the art and real estate worlds. Rich editorial about art, design and extraordinary properties- presented by the venerable brand that is Sotheby's.


WEALTH-X REPORT
The Wealth-X and Sotheby's International Realty Global Luxury Residential Real Estate Report was designed to provide valuable insights into the ultra high net worth population's appetite for luxury residential real estate around the world.