The largest land offering in Washington state at over 10,000 acres, Ravenwing Ranch is a unique trophy property of vast spaces, open skies and endless possibilities. Nestled along the west side of the Columbia River, rolling hills and valleys give way to spectacular views with 1.25 miles of pristine river frontage. Brad Vancour, the listing broker with Realogics Sotheby's International Realty, recently arranged for a group of Special Forces Military and a Wounded Warrior to visit and hunt on the property for an Outside Magazine feature that outlines the ways in which thoughtful hunting practices and population management are bolstering herd animal conservation efforts.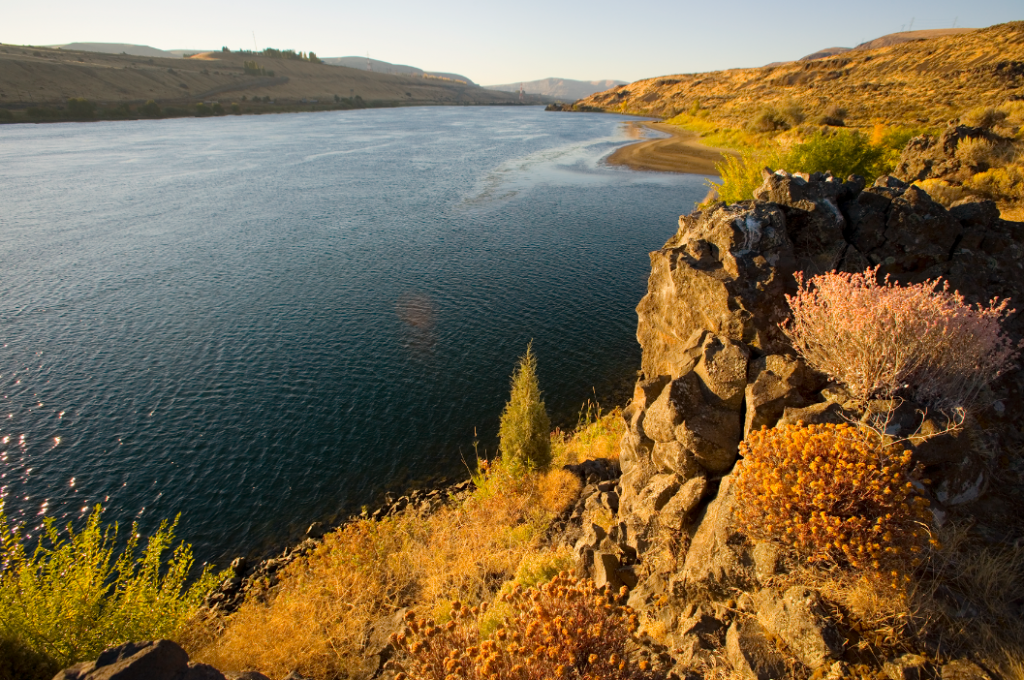 Ravenwing Ranch is an unrivaled trophy property just a short 20 minute flight from Seattle.
As the article describes, following sharp declines in herd populations in the early 20th century, William Temple Hornaday "a prominent zoologist, conservationist, taxidermist, and prolific author" began public conservation effort that, with the help of Teddy Roosevelt, grew into the North American Wildlife Conservation Model. This system "directs funds collected from hunters to habitat preservation, scientific study, and wildlife management" and provides an estimated $3 billion in conservation funds each year.
Vancour joined the group for their last evening on the property as they camped out underneath the stars. He says that though the owner generally does not grant requests for hunting on the property, they made an exception in this case for the group's commitment to the environment and their affiliation with the Wounded Warrior Project. "It was truly a pleasure to welcome them to this unrivaled trophy property," Vancour added.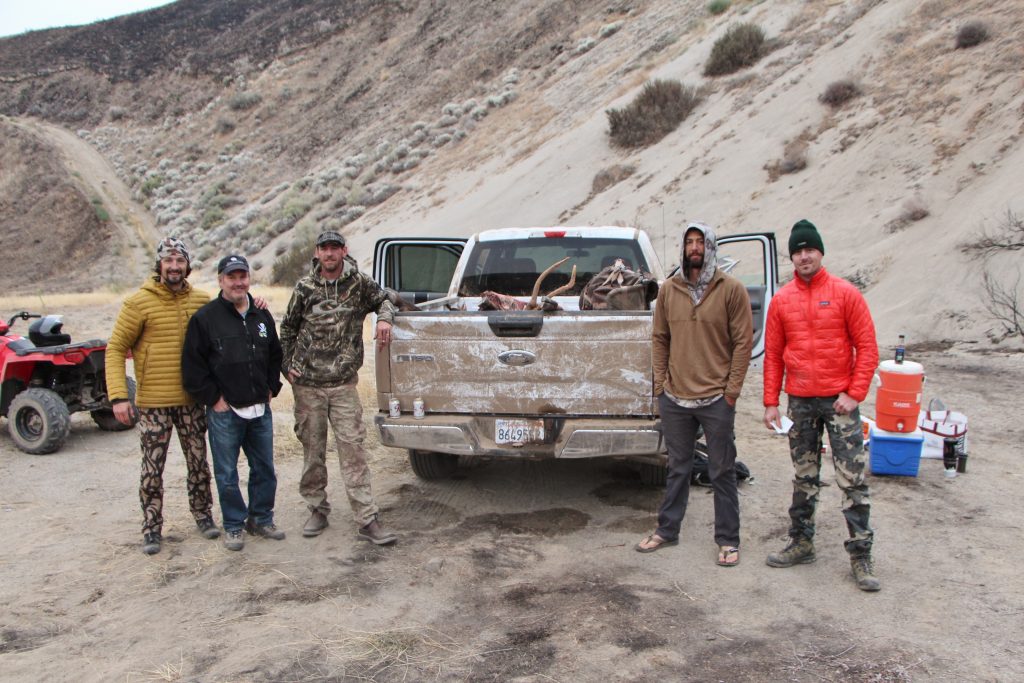 Vancour (second from left) was all smiles after spending time with the visitors at Ravenwing Ranch.
Situated in Wenatchee, the "Apple Capital of the U.S.," Ravenwing Ranch offers over 60 acres of cherry and apple trees that produce approximately $350,000 in annual revenue, two residential homes, a sales center and a large storage facility. The lower section of the trophy property has preliminary approval for resort development, and is ready for the vision of its next steward.