The Condo Comeback: Realogics Sotheby's International Realty Arrays Market Trending for In-City Ownership
Executives Wade Metz and Mike Walsh of Terrene Ventures and Realogics Sotheby's International Realty (RSIR) jointly announce the land purchase and listing agreement for Jade Condominiums – a planned 135-unit, five-level condominium community located at 11903 NE 128th Street, in Kirkland, WA. A development entity, Terrene Urban closed on the land sale and confirmed their intention to offer the homes for presales in early 2019 commensurate with groundbreaking. Occupancy is planned for late 2020. Market observers say it's the first new construction condominium to be built in the Kirkland/Juanita submarket in five years and it's been more than a decade since a building of more than 100 units have been proposed for sale.
"We are excited to introduce an opportunity for attainable homeownership within one the region's fastest-growing submarkets," said Wade Metz, Manager of Terrene Ventures. "New housing development in Kirkland has been dominated by either single-family or townhomes for sale or multifamily apartments for rent. The opportunity for a new home at price points below $1 million have been anemic and non-existent when seeking a single-level residence with access to common area amenities and walkable to urban attractions. Jade Condominiums will help address this unmet demand."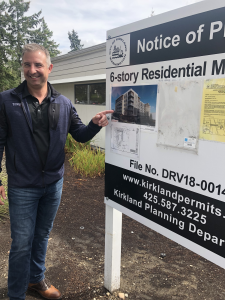 The community will be comprised of three levels of below-grade parking and a retail podium constructed of concrete and steel with four levels of wood-framed construction above. JADE Condominiums will feature 135 homes including urban one-bedroom, one-bedroom, one-bedroom and den, and two-bedroom homes ranging from an efficient size of approximately 500 square feet to 1,100 square feet. Designed by Johnson Braund Architects with interiors by the award-winning Sechrist Design Associates, the inspired residences will feature voluminous 9-foot ceilings, expansive window walls, outdoor terraces and balconies, and luxurious finish appointments including European-modeled cabinets, quartz countertops and stainless appliances. Amenities will include a large lobby with a concierge station, co-working lounge, clubroom with catering kitchen and private dining area, a conference room and business center, fitness center, and a rooftop terrace complete with outdoor kitchen, BBQ area and fireside patio with views of Mt. Rainier.
Dean Jones, President and CEO Realogics Sotheby's International Realty—the listing firm for JADE Condominiums—says the new community is just what the market has been waiting for.
"Condominium development overcorrected since the last housing cycle as developers overwhelmingly preferred to build apartments for rent amidst rising rents thanks to high job growth and in-bound housing demand," adds Jones. "It makes sense that new residents will first seek to rent but many of them have been living in these expensive rental communities for years and seek to build equity in a home they own. That's been the challenge at the more affordable price points, until now."
Jones believes condominiums serve an important product line for attainable ownership when the median asking price of a resale condominium in the area is more than $600,000 and new construction options are limited to multi-level townhomes that cost more than twice that price.
"JADE Condominiums will offer homes priced from the low $400,000s to more than $1 million but the majority of the residences will fall within the conforming loan limits in King County," said Metz. "We're proud to offer a product with attainable price points that has been underserved. We'll do so with the same luxurious and thoughtful manner that is found in our estate properties."
In addition to the market rate homes, JADE Condominiums will include thirteen residences targeting moderate income families as part of King County's Affordable Housing program. In order to qualify for the affordable rate homes, prospective buyers must be on a structured income at 85% of King County Median income. The Affordable Housing residences will be administered by ARCH Housing (A Regional Coalition for Housing).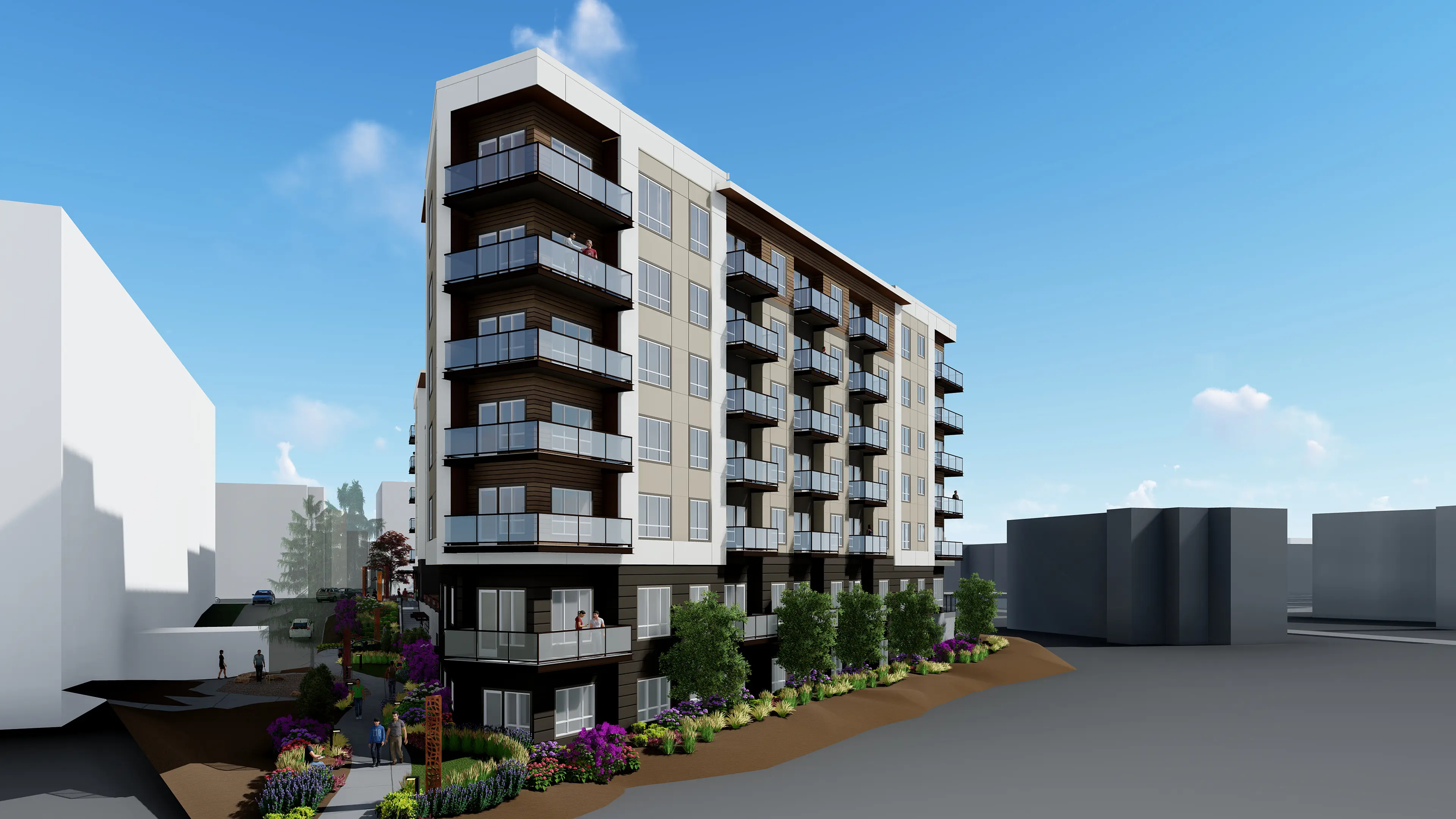 The new condominiums are part of an extraordinary urban renaissance taking place in the Totem Lake are a near The Village at Totem Lake, which is being redeveloped by CenterCal Properties as a newly imagined, 400,000 square foot lifestyle center complete with a village feel, treelined streetscapes, mixed-use retail, gourmet grocers, entertainment venues and public plazas. While more than 850 urban apartment units are being developed within the masterplan, JADE Condominiums is currently the only offering homeownership opportunities in the neighborhood.
The economic expansion of Kirkland and the surrounding Eastside markets have been extraordinary. Numerous tech titans including Google's Kirkland campus, Facebook's Redmond Campus and Tableau's planned campus at Kirkland Urban will fuel thousands of new jobs, not to mention the planned expansion of Microsoft's Redmond campus. JADE Condominiums is within walking distance of the Totem Lake Transit Center offering express bus service to numerous employment and lifestyle centers on the Eastside and in Seattle.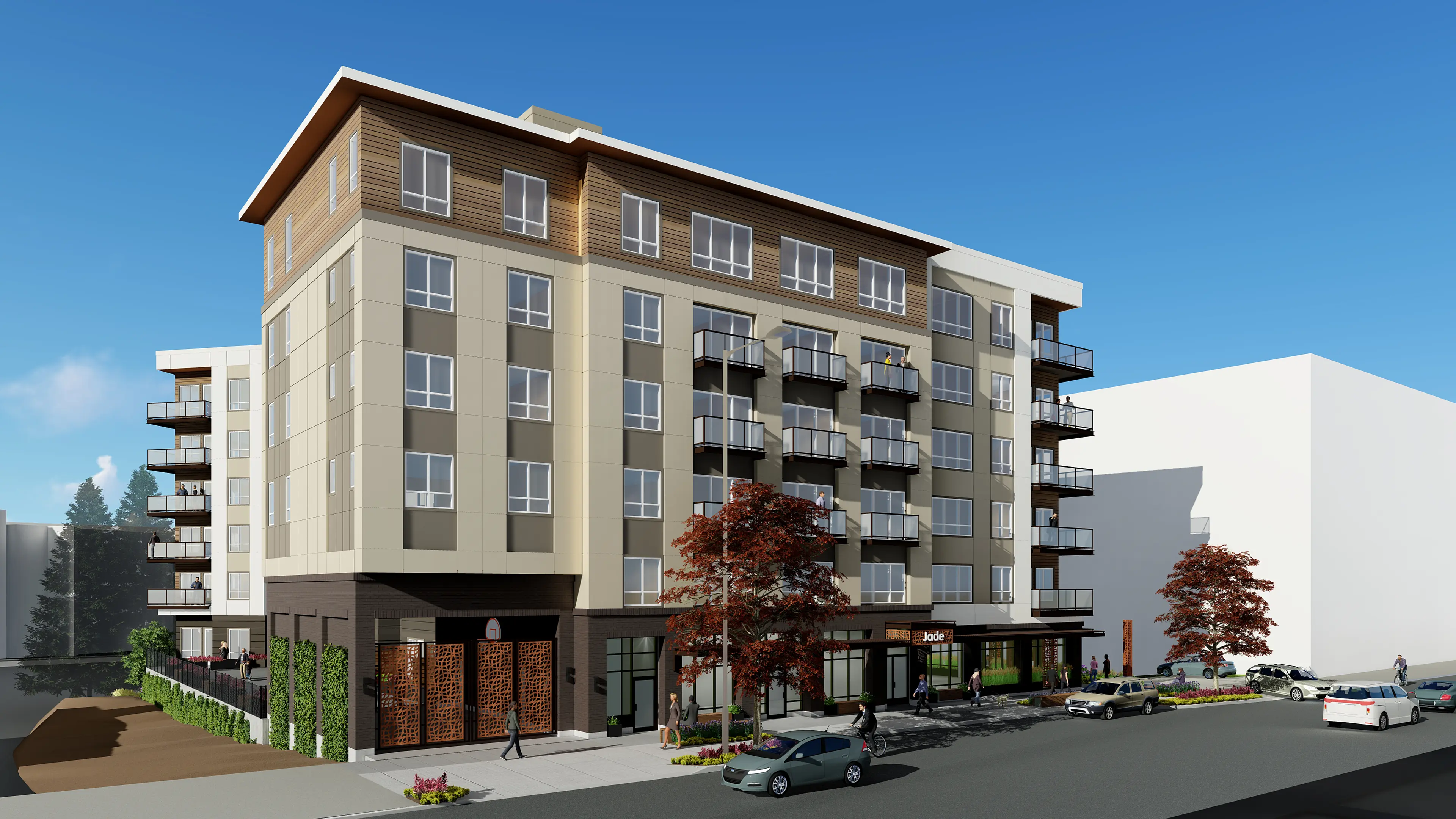 For more information on JADE Condominiums, visit: http://www.JADEKirkland.com