With over 30 years of combined experience and expertise in local and regional markets, RSIR's New Developments team strives to add value to every level of the development process, from land acquisition to project completion. We are proud to collaborate with industry-leading developers, prominent architectural firms, and outstanding interior designers to create, market, and sell the most covetable properties in Seattle and across the Pacific Northwest.
A Comprehensive Approach
Our unique approach means that our clients have access to a full suite of services, all from one cohesive, creative, and highly skilled team.
We work as an extension of the development team, guiding the entire process through acquisition, pre-development consulting, and ultimately to the launch, marketing, and sale of a project.
Land Division
Bring us on board from the beginning and we're there to support you every step of the way. We can work with you to find the land, define your concept, conduct research and focus groups, develop brand strategy, identify opportunities to reach potential investors and home buyers, build interest and momentum at every stage of construction, and drive reservations and sales.
Land Opportunities
Condominium Developments
We have partnered on some of the region's most sophisticated and eye-catching high-rise and multi-family developments, so we know that marketing and selling new condominium homes in bustling urban centers presents a unique set of challenges. Using our unparalleled experience and intimate knowledge of local urban markets, we'll develop a distinctive brand identity, marketing strategy, and suite of creative products that set your condominium project apart in the marketplace.
View our Developments
New Residential Developments
We work alongside award-winning home builders to bring to market some of the Pacific Northwest's most beautiful, functional, and luxurious and spec-homes that are truly built to be lived in, not just built to be sold.
Explore Our Developments
Marketing Support
Taking a brand-new development to market takes a special set of skills. Our team consists of project managers, creatives, and sales associates so that all of your project's marketing and sales needs are covered from the get-go—no need to meet with multiple vendors or coordinate communication between different groups. We have the know-how to promote properties throughout every stage of the process and can carry your project from concept to completion—to ensure you see results.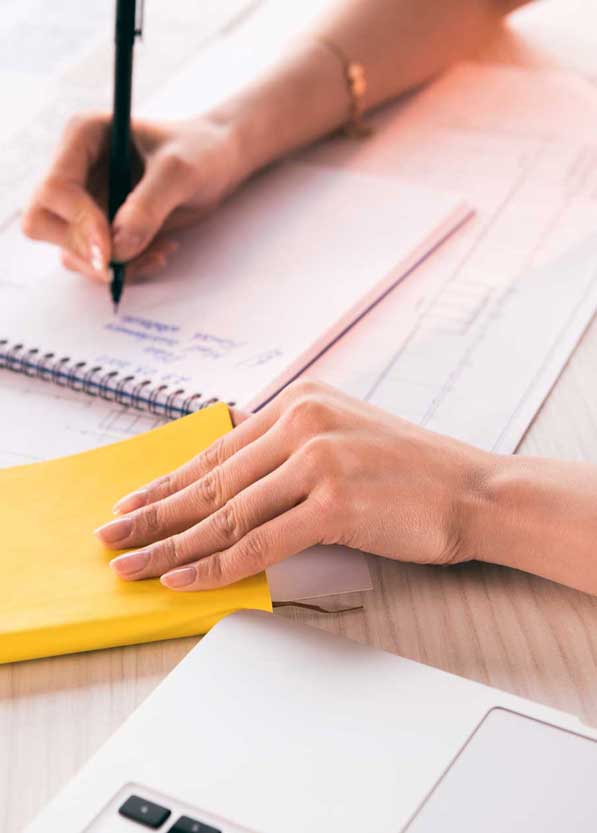 Project Managers
Our project managers keep the New Developments team running like a well-oiled machine by creating and tracking project budgets and schedules, identifying new opportunities in both marketing and sales, strategically delegating tasks, and more—they ensure your vision becomes reality while maximizing your return on investment.
Creatives
Our creative team dreams up brilliant campaigns that get attention in the marketplace. Responsible for the compelling artwork, design, and copy that make up every piece of marketing, they're not just dreamers, but out-of-the-box thinkers who are able to execute successful campaigns that get real results.
Exclusive Sales Teams
Our sales teams are assembled solely for your project and entirely dedicated to it. They learn the ins and outs of the property and work alongside our creatives and project managers as they generate and follow up on leads, coordinate tours, and work one-on-one with home buyers to meet their needs, all while staying on the pulse of local and regional market trends.
Market Report
Experts at Realogics Sotheby's International Realty provide comprehensive analysis on market trends and inventory while forecasting predictions of where we are headed. Sign up for monthly updates from RSIR's automated market tracker with reports by neighborhoods and/or zip codes.
Building a Brand
Development marketing starts with a brand. Our team digs deep into the DNA of each project to establish its unique attributes and understand the market we are speaking to. We establish your project's brand identity, voice, and point of view, differentiate your development in the marketplace, and ensure every piece of high-quality marketing reaches the right audience and drives results.
Brand Identity & Collateral
Our in-house creative and design team provides the skills and innovative approach needed to make you stand out from the crowd. We tailor logos and other identifying assets to your exclusive vision, as well as create digital and print marketing collateral that convey a consistent brand identity in the marketplace.
Web Design
Keeping your project's brand and vision in mind, our web design team will produce a beautiful, informative, and user-friendly website that shares your development's distinct point of view while generating leads and consistently creating opportunities to connect with consumers.
Custom Development Branding
As experts in new construction, our team of highly skilled branding pros can create a customized brand for your development that stands out in the marketplace and resonates with the consumers you want to reach—all before you even break ground.
Sales Experience Center
Our team creates a customized sales center for each project, which is reflective of its individual brand identity and designed specifically to serve each development's distinctive target demographics. We strive to make every sales gallery a place where buyers can feel truly at home and come away with a genuine sense of the development's unique personality and one-of-kind offerings.
Digital Marketing
From paid media opportunities to direct-to-consumer e-newsletters and more, our high-quality digital marketing campaigns meet investors and home buyers where they are to share your project's message, grow brand awareness, and promote sales opportunities.